Psychology
Psychoeducation
The psychoeducator contributes to improving the individual's adaptive capacities in relation to their environment.
Psychoeducation is a helping profession that refers to the two sources of the discipline, namely education and psychology. 
Contact us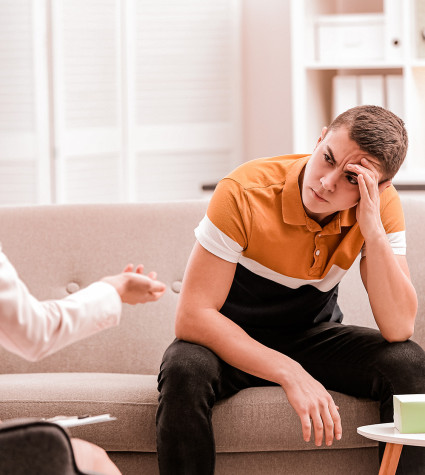 About psychoeducation
Psychoeducation is a helping profession that originated in Quebec. The term psychoeducation refers to the two sources of the discipline, education, and psychology. 
Psychoeducators are professionals who come to the aid of individuals of all ages who are experiencing adaptation difficulties of all kinds. The psychoeducator studies the person's environment and the interactions between the person and their entourage. They must consider the overall development of the individual at the physical, affective, cognitive and social levels.  
The psychoeducator highlights the individual's strengths so that they can help them overcome difficulties!
Psychoeducational interventions are numerous and variable. The psychoeducator provides support, attentive listening and an intervention adapted to your context and your needs.
Our professionnals
Guylaine Major

Psychoeducator
Guylaine is a psychoeducator, member of the Ordre des psychoéducateurs et psychoéducatrices du Québec, who has been working in relationship help  for over 35 years.
Guylaine welcomes a clientele composed of adults, teenagers and children to provide support and guidance during periods of crisis, transition or changes, depending on the individual's experience. She works to promote self-awareness, stress management, relationship management, pain and emotions management.
She focuses on the development of coping strategies and the use of tools to better manage your daily life, as well as the optimization of your function, in the context of various problems such as an accident, a bereavement, a separation, parental support, school difficulties or depression.
Guylaine favors a cognitive-behavioral and humanistic approach based on the "here and now", which encourages the client's voluntary participation and teaches him to modify his thoughts in order to transform his emotions and thus promote optimal adaptation, well-being and self-determination.
"Helping a global being to develop by himself and through the environment" - Gilles Gendreau
To promote wellness, Guylaine enjoys walking, reading, meditation and healthy eating. And she likes to share all these elements with the people around her.