Our physiotherapy treatments
Our physiotherapists help you maintain or improve your body's mobility and accompany you in your well-being.
All members of the Ordre professionel de la physiothérapie du Québec (OPPQ), our physiotherapists have studied health science and have specific expertises in physiotherapy to optimize your physical abilities by preventing, treating or relieving various physical health problems related to your pain, an injury, an illness or other.
Book an appointment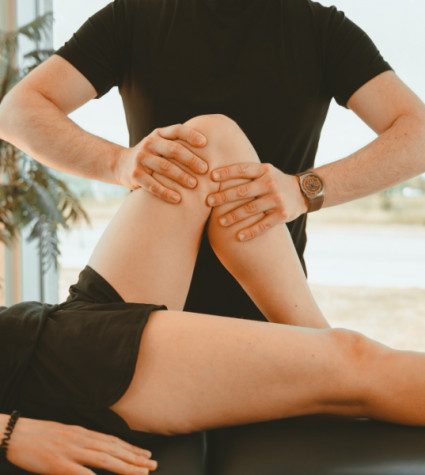 The strength of our
interdisciplinary clinic
Our physiotherapy clinic is located near the urban center of Vaudreuil-Dorion. Through our interdisciplinary team, we offer you all the necessary services to activate your well-being, our physios collaborate with many other professionals and guide you towards them when necessary.
What happens during an appointment at our center?
Your physiotherapist's role is to get to know you and understand your problem and the reasons for your visit. During your initial consultation, your therapist will build a portrait of your conditions and your physical abilities and functions. Through physical tests and the use of appropriate techniques and exercises, your therapist aims to establish the cause of your problem and make a clinical impression. Together, you will establish a treatment plan that respects your expectations and goals. Your physiotherapist will accompany you throughout your evolution, answering all your questions and concerns while offering you valuable advice and exercises so that you can actively participate in your rehabilitation.
When to consult one of our physiotherapists?

You can consult a physiotherapist to treat or relieve neck and back pain, tendonitis, sprains, dizziness, capsulitis, sciatic nerve pain and much more. Our experts are trained to evaluate and optimize your physical condition while helping you with injury prevention and physical rehabilitation. Our physiotherapists' role is to guide you through all phases of recovery, from initial diagnosis to the restorative stages of healing. Through a physical approach including manual treatments, exercises, electrotherapy or

thermotherapy

, physiotherapy aims at physical and mental well-being by considering your health conditions and the development of your full potential.

Who can benefit from physiotherapy?

Physiotherapy is for people of all ages and all family members (from children to adults to seniors). Whether you are doing a recreational activity or experiencing pain with movement; whether you are a high performance athlete or a worker, suffer from an injury or chronic pain, or are entering a new stage of life (e.g., pregnancy), our experts can help you carry out your daily activities.

What is a Physiotherapy Technician?

Physiotherapy professionals include two professions, the physiotherapist and the physiotherapy technician. The physiotherapy technician is involved when the client's condition has already been assessed by a physiotherapist or when the physician has already established a treatment plan. The physiotherapy technician will work with you to develop and implement the treatment plan and to monitor it, and may reassess your condition as needed. Like the physiotherapists, their main objective is to help you quickly regain your physical health and autonomy.

Why is physiotherapy effective?

Based on evidence (study and research results), it is a discipline that can intervene in the treatment of various musculoskeletal disorders affecting muscles, joints and bones. More generally, physio treats the body as a whole and can have an impact on problems related to the neurological system (brain, nerves), the respiratory system (lungs), the circulatory system (blood vessels) and the cardiac system (heart).

Do you bill the client's insurance company directly?

We offer direct payment with the following insurance companies: Great West / Canada Life, Industrial Alliance and Manulife, for physiotherapy only. For other insurance companies, we can provide you with a paper and/or email receipt, and we invite you to make the claim yourself for reimbursement.

What are your prices?

Our prices vary depending on the service or the professional. Since we are a private clinic, our prices are not covered by the RAMQ.

However, if you have suffered a work or road accident, your expenses related to your appointments may be covered by the CNESST or the SAAQ. To learn more, you can visit this

webpage

.

You can contact us by phone to get more details on our different rates and services.
Some interesting facts about physiotherapy
Did you know that you are at the heart of the treatment and play an active role in your rehabilitation? Physiotherapy aims at empowering the client to improve their quality of life.

Even though physiotherapy can treat a wide range of conditions, we emphasize prevention as much as rehabilitation.

Each session and treatment plan is unique and based on your own personal expectations and goals.

Did you know that you don't need a doctor's prescription to see a physiotherapist? The majority of insurance companies cover reimbursement without a medical prescription. However, a minority of insurance companies may still require a doctor's referral for reimbursement of treatment. Ask your insurance company!
Our expertises in physiotherapy
Our physiotherapists
Aditi Kapoor

Founder & Physiotherapist

Andrea Dewar

Physiotherapist

Célia Sutter

Physiotherapist

Francis Rolko

Physiotherapist

Johanie Dubé

Physiotherapist

Marie-Andrée Dufour

Physiotherapist

Mélanie Lévesque

Physiotherapy technician

Sylvie Pirard

Physiotherapist

Angela McLaren

Physiotherapist

Gina Lo Vasco

Physiotherapist

Maxime Besner

Founder & Physiotherapist

Audrey Mathieu

Physiotherapy technician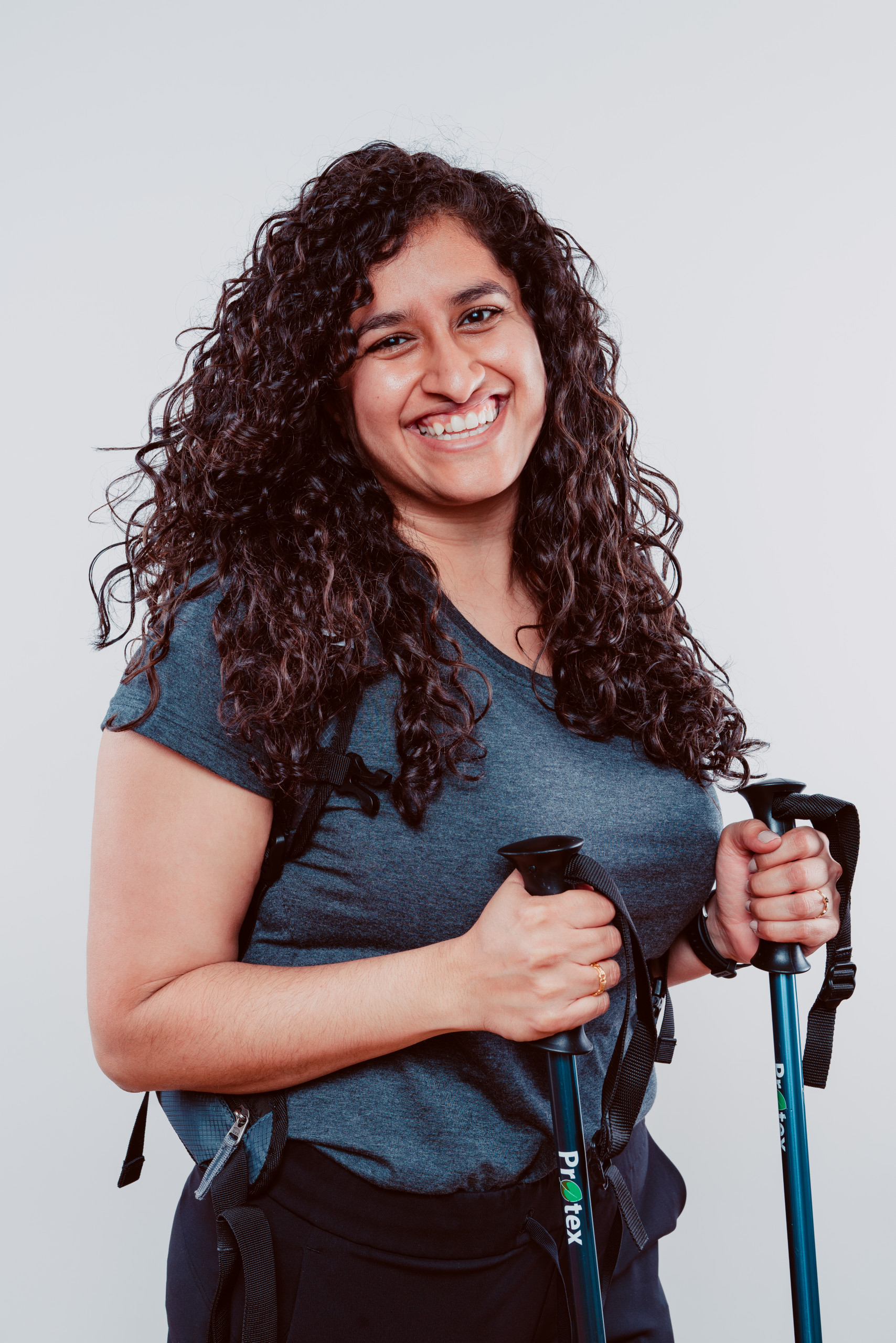 Aditi Kapoor
Founder & Physiotherapist
Expertises :
Postural Analysis with Biotonix, Physiotherapy for Athletes, Shockwave Therapy, Physiotherapy for the jaw, Respiratory Physiotherapy, Physiotherapy
Aditi Kapoor is one of Ekinox's co-owners and co-founders, alongside Maxime Besner. She completed her master's degree at McGill University in 2013 and began working in Vaudreuil. In 2015, she became the head of the physical therapy department and continued to look for new ways to challenge herself until she became a partner in the company in July 2019!

Aditi has completed her levels 1, 2, and 3 in manual therapy with the Association Québécoise de Physiothérapie Manuelle Orthopédique (AQPMO). She is passionate about complicated shoulder cases, and has completed motor control training with Shirley Sahrmann and Jeremy Lewis. She continues to expand her knowledge through continuing education and learning from her colleagues.

To take care of her mental and physical health, Aditi has been doing hot yoga and improving her practice for over 7 years. In December 2019, she successfully turned her personal passion into a professional skill by completing a medical yoga therapy course.

Another activity that helps Aditi recharge her batteries is hiking! In September 2020, she and her boyfriend spent two weeks in the Gaspé and managed to hike 13 times for a total of 76.8 km! She finds it a great way to take a break from her mind, but also to challenge her body to another level!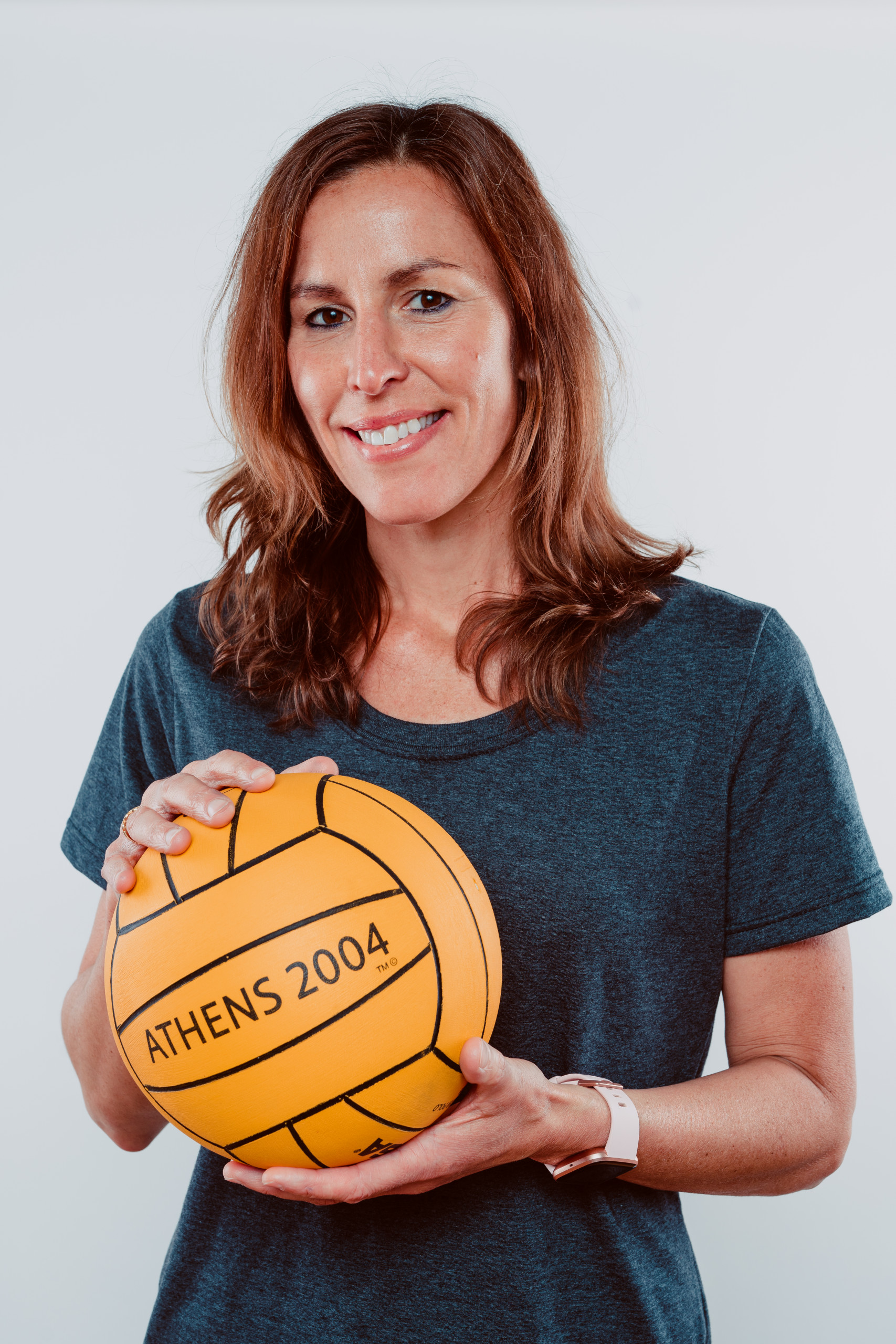 Andrea Dewar
Physiotherapist
Expertises :
Physiotherapy for Athletes, Vestibular Rehabilitation, Physiotherapy
Book an appointment
Andrea graduated from McGill University in 2001 with a Bachelor's degree in Physiotherapy. She worked at the Montreal General Hospital and has been working in a private clinic setting since 2005.

During the years she worked at the hospital, she was a member of the Canadian Waterpolo team and participated as an athlete in the Olympic Games in Athens 2004, the World Championships in Barcelona 2003, Fukuoka 2001 (bronze) and the Pan American Games in Santo Domingo 2003 (silver).

With her involvement in sports, Andrea has worked as a physiotherapist for the Canadian Junior Women's Waterpolo team, the Dollard-des-Ormeaux Waterpolo Club, the Pointe-Claire Swim Club as well as the Pointe-Claire Canoe-Kayak Club.

Andrea has her Level 3 post-graduate manual therapy course and over the past 20 years has done numerous post graduate courses in myofascial release, running courses, vestibular therapy, yoga for pain, thoracic ring approach among others. Andrea loves running (has done half and full marathons in her past) ), triathlons (half Ironman, Olympic and sprint), cross country skiing and swimming.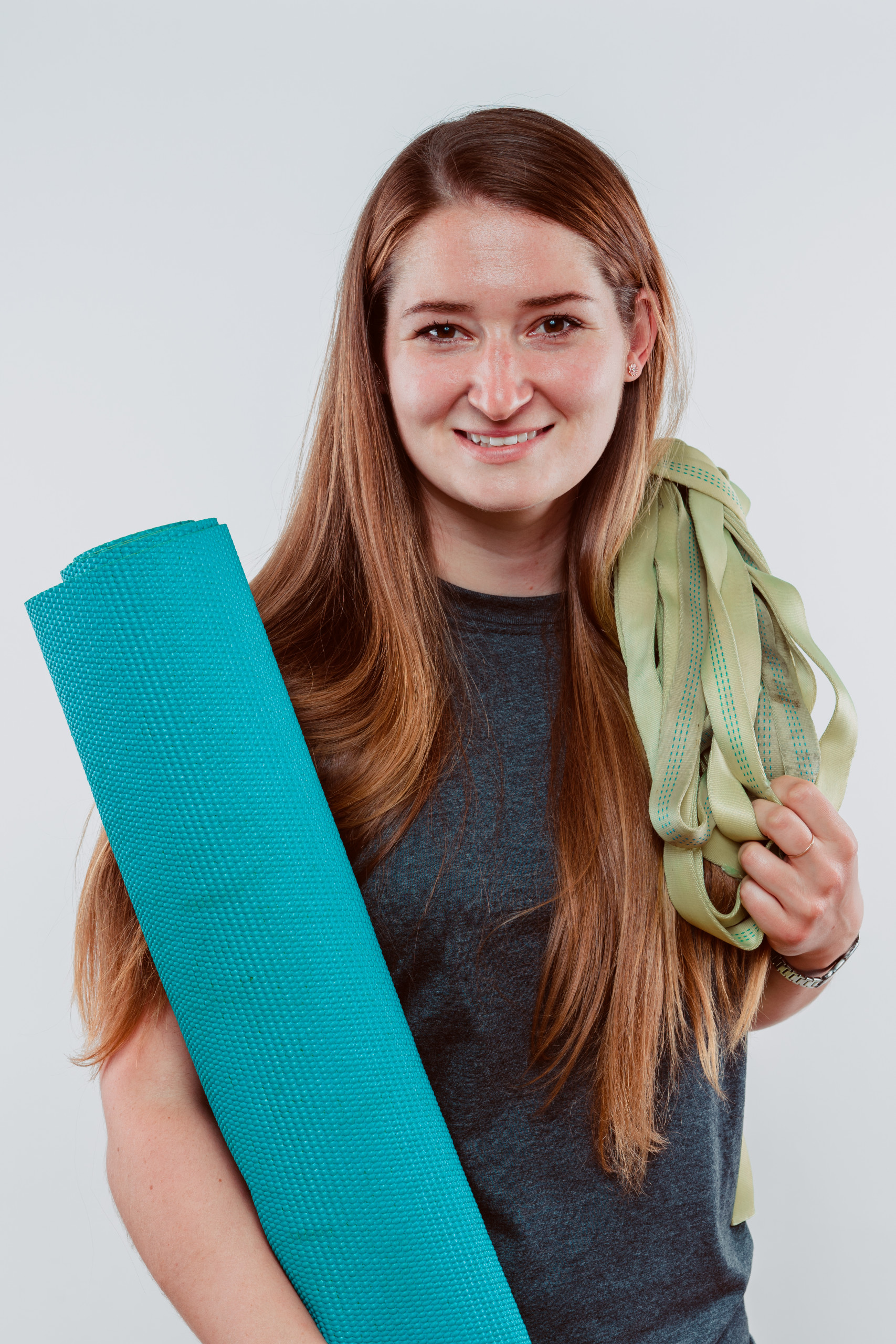 Célia Sutter
Physiotherapist
Expertises :
Physiotherapy for Athletes, Physiotherapy Dry Needle Puncture, Concussions, Physiotherapy
Book an appointment
Célia Sutter graduated from Université de Montréal with a Master's degree in Physical Therapy in 2015. She found her passion by working clinic hours as well as on the sports field. This all started with the Université de Montréal Les Carabins women's soccer team and continued more locally with Gymini, Chêne-Bleu High School (hockey and football) as well as FC Trois-Lacs AAA soccer team.

Célia always ensure to keep her Sports First Responder training up to date to be able to work on the field but also completed her levels 1 and 2 in manual therapy with the Association québécoise de physiothérapie manuelle orthopédique (AQPMO). Since October 2019, Célia has developed a new interest in the dry needling approach (PPAS - Puncture Physiothérapique avec Aiguilles Sèches). This technique brings her new challenges at the clinic and a wonderful new tool to help her patients.

In March 2021 Célia participated in the COVID-19 vaccination campaign. She is giving 1-2 days a week to help move things along so that we can all find a 'back to normal' lifestyle as fast as possible. She looks forward to the time when we can start traveling again!

To enjoy life to the fullest and help to unwind in her freetime, Célia enjoys all kinds of outdoor activities such as soccer, yoga, slacklining, running, biking, kayaking, downhill skiing, cross-country skiing, skating, camping and hiking! Most recently, Célia has also found a passion in her new garden. Time will tell if this will bring fruit!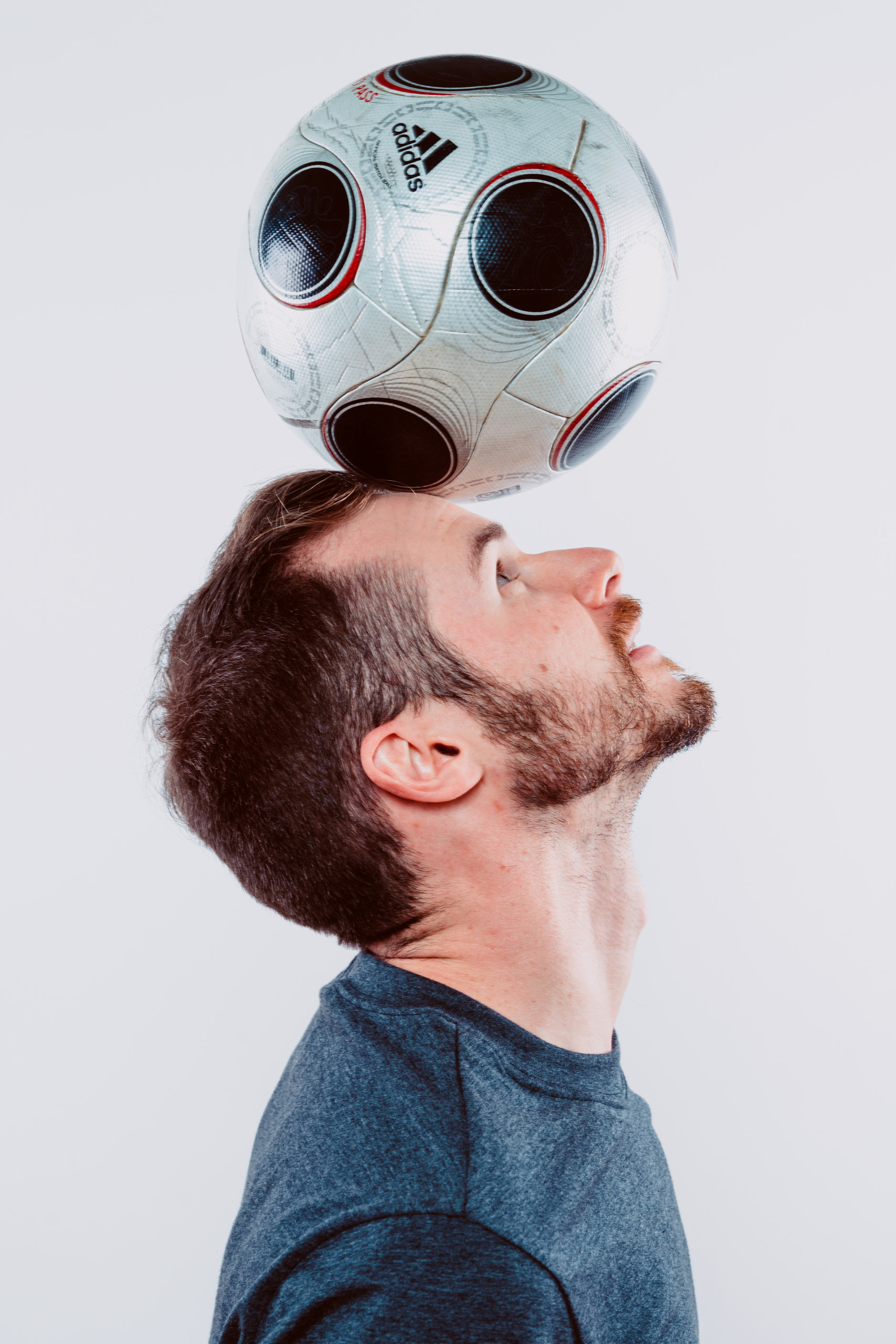 Francis Rolko
Physiotherapist
Expertises :
Physiotherapy for Athletes, Physiotherapy for Golf, Running Physiotherapy, Physiotherapy
Book an appointment
Francis obtained his master's degree in physiotherapy from the Université de Montréal in 2013. He started working at the Vaudreuil clinic in 2009 and has been working there as a physiotherapist since 2013.

Francis has completed several training courses during his years of practice. He has completed his levels 1, 2 and 3 in manual therapy with the Association québécoise de physiothérapie musculosquelettique avancée (AQPMA). Certified by the Clinique du Coureur in 2018, he has an expertise in treatment and prevention of runner's injuries, both beginners and more experienced runners. An avid golfer, he earned his FitforeGolf Level 5 certification in June 2016. He focuses on injury treatment and prevention for golfers.

In addition to his passion for golf, Francis has been playing soccer at a competitive level since he was very young. After 3 years of playing at the AAA level for the FC Trois-Lacs club, Francis is back at the elite level this summer, this time with the St-Lazare Hawks soccer club. An avid athlete, he also enjoys tennis, road cycling, running and yoga.

When he's not outside and moving, Francis enjoys playing the piano. After 14 years of lessons, he is now able to play a wide variety of music, which brings him health and well-being.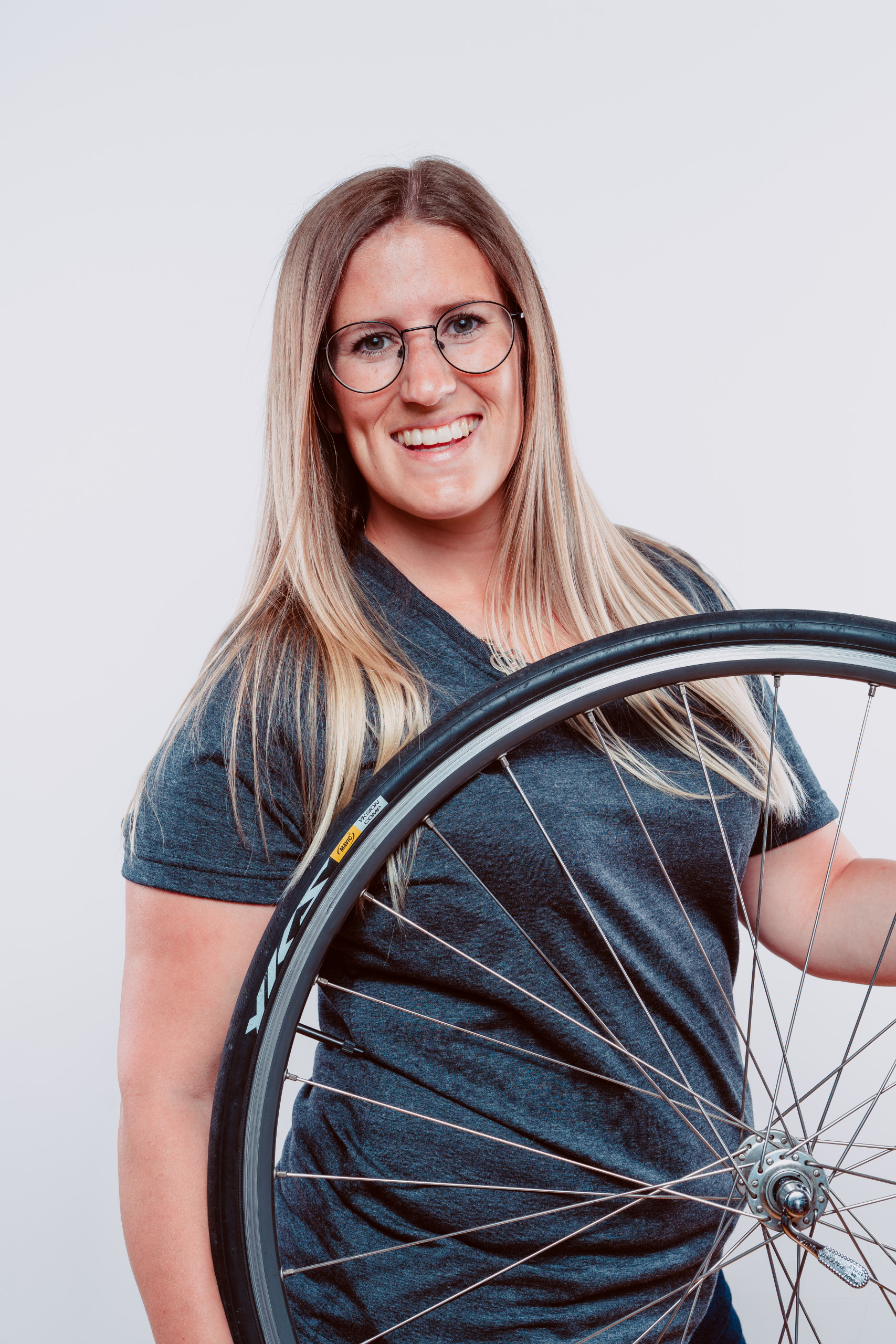 Johanie Dubé
Physiotherapist
Expertises :
Perineal and pelvic rehabilitation, Concussions, Physiotherapy
Book an appointment
Upon completing her Master's degree in physiotherapy from the University of Sherbrooke in 2019, Johanie joined the Vaudreuil team as a physiotherapist. Always wanting to give her best, she continued to improve herself by participating in various continuing education courses. She has completed level 1 in manual therapy with the Association québécoise de physiothérapie en musculosquelettique avancé (AQPMA) as well as the basic course for urinary incontinence in women with Uro-Santé. As a new mother, her approach is one of respect and understanding for her clients.

When it comes to taking care of herself, Johanie loves to do various outdoor activities depending on the season. She enjoys cycling, hiking, swimming, cross-country skiing, snowshoeing, walking, etc. Being in nature is a way for her to reconnect with herself. Family is also very important to her and allows her to keep her balance with her mental health. Nothing brings a smile to her face like a good meal surrounded by the people she loves.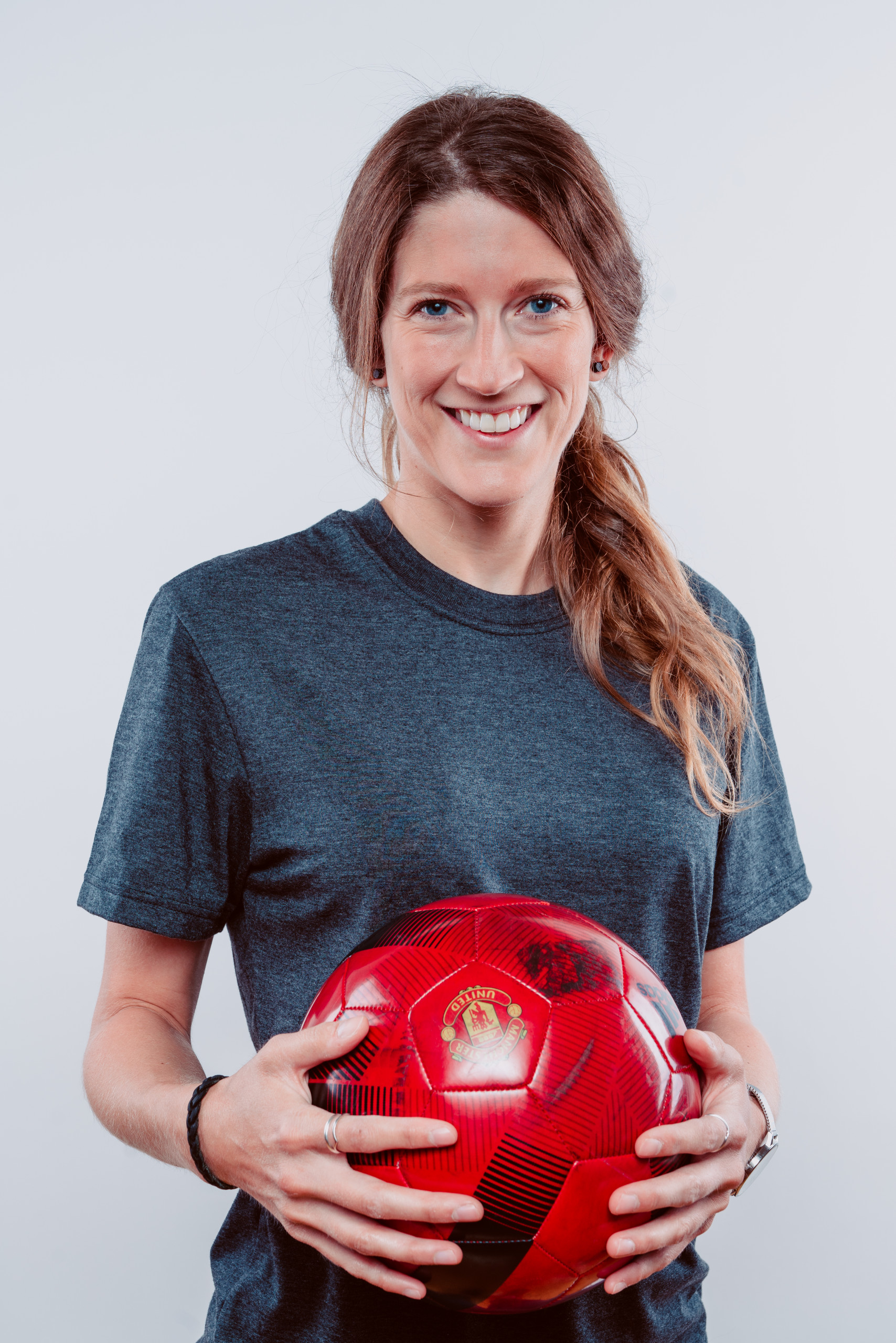 Marie-Andrée Dufour
Physiotherapist
Expertises :
Physiotherapy for Athletes, Running Physiotherapy, Vestibular Rehabilitation, Concussions, Physiotherapy
Book an appointment
Marie-Andrée obtained her master's degree in physiotherapy from the University of Sherbrooke in 2019 with foundational training in radiology and peripheral manipulation. Upon finishing her degree, she joined the team. Having completed her first sports responder course, she enjoys being involved in various sporting events as well as with the schools in the area, namely the Cité-des-Jeunes and the Sport-études program at Chêne-Bleu. The combination of working on the field and clinic brings a certain balance to Marie-Andrée's practice!

In order to deepen her skills in physiotherapy, she has completed a course on concussion management and has developed an expertise for vestibular conditions. She has also taken several other courses including the McKenzie Part A approach for lower back problems as well as the Level 1.0 running analysis. She plans to continue developing her expertise in the coming years with continuing education in manual therapy.

For her mental health, she enjoys traveling to discover the history and different cultures of the world that surround us. Her goal would be to visit all the continents once in her life! For her physical health, Marie-Andrée is very passionate about sports, she regularly plays soccer and hikes, but she also enjoys all outdoor sports such as camping, kayaking, paddle boarding, cycling and running!
Melanie graduated from Marie-Victorin college's "Techniques de physiothérapie" in 2000. She has been with the Vaudreuil clinic since 2019 and she is now part of the Ekinox team.

For the past 21 years, she has worked in private clinics with CNESST and SAAQ clients. Her particular interest is to help people with their injuries so that they can return to their activities and work as quickly as possible.

Melanie is the mother of two children who are very active in sports, which occupy most of her free time. She enjoys biking and hiking in the forest with her family. To take care of her mental health, she likes to read and spend time at the cottage by the lake.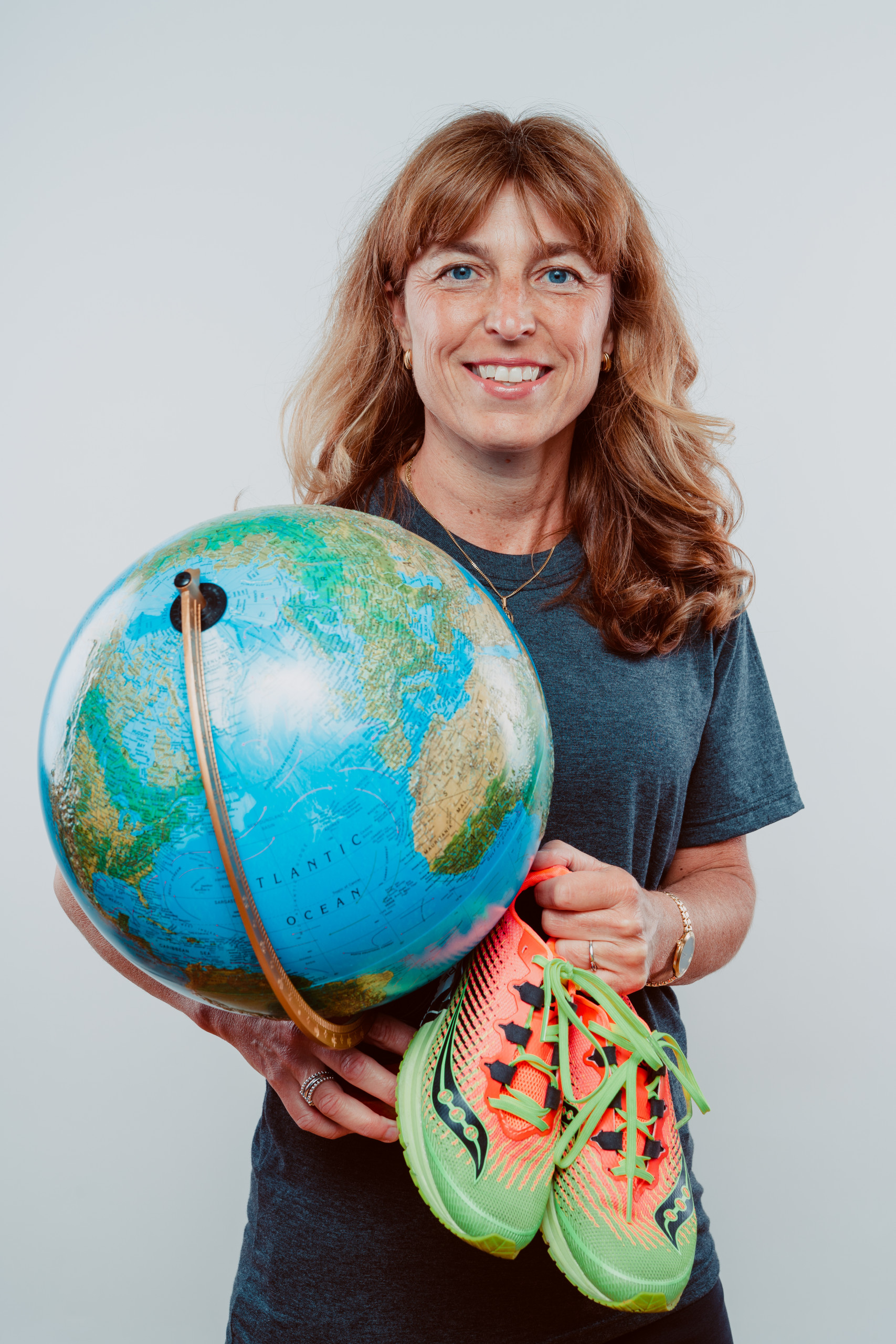 Sylvie Pirard
Physiotherapist
Expertises :
Physiotherapy for Athletes, Vestibular Rehabilitation, Physiotherapy
Book an appointment
Sylvie joined the Vaudreuil clinic team in December 2019 and graduated from the University of Ottawa with a Bachelor in Science of physiotherapy in 1995. She has passed the Physiotherapy Competency Exam (PCE) and is a member of the Ordre professionnel de la physiothérapie du Québec (OPPQ). She also studied exercise science for one year at Concordia University. During her studies, she was a fitness and aerobics instructor.

She has completed her manual therapy levels 1 and 2 and is certified in the Mckenzie cervical and lumbar method. She has taken multiple courses in orthopedics and has also taken an interest in the Mézières method (levels 1 and 2). She has just completed a course in vestibular rehabilitation.

Sylvie is a person full of joy and energy. Physical activities such as running, golf, yoga and fitness training are part of her daily routine. In addition, travel, outings and reading nourishes her search for adventure!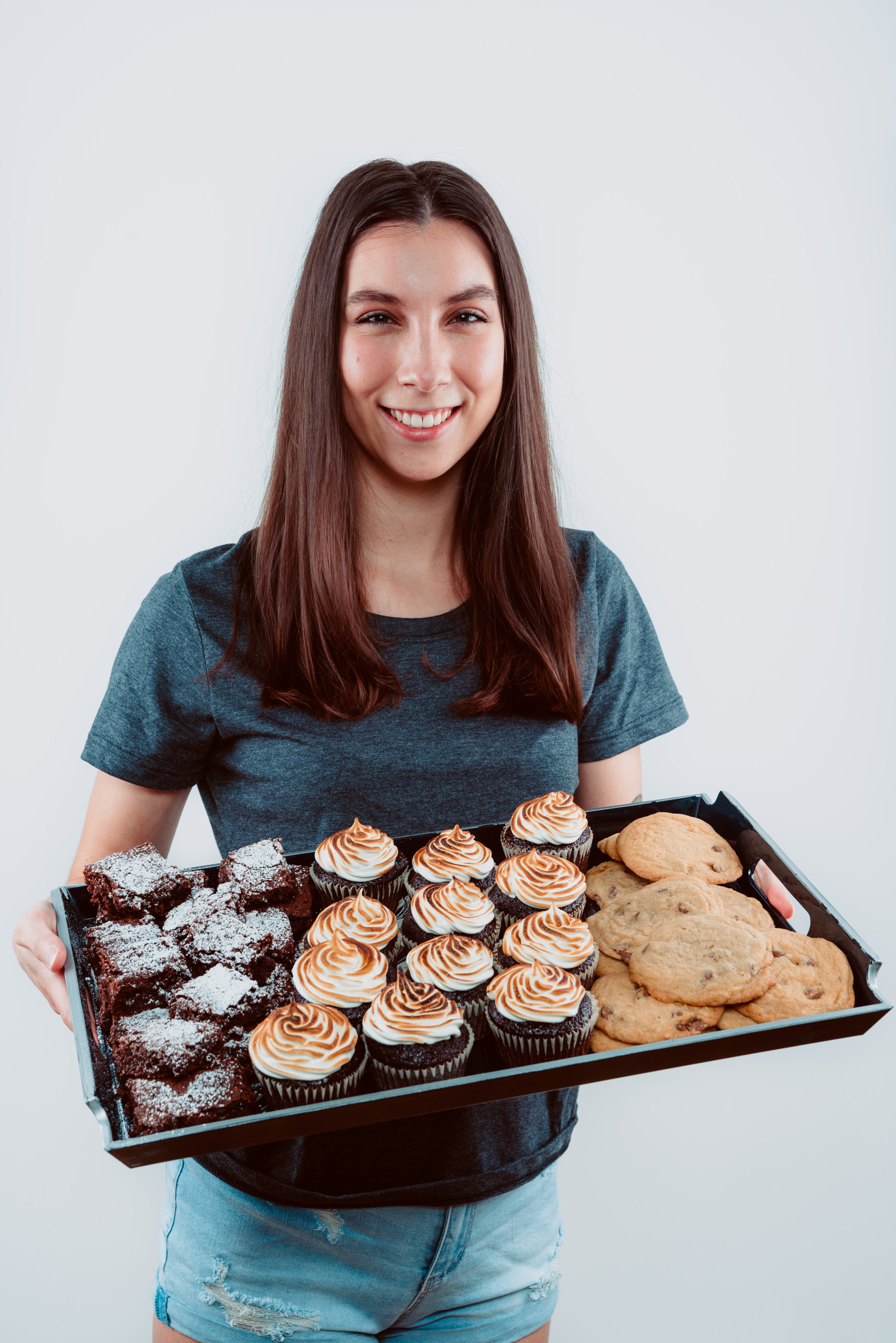 Angela McLaren
Physiotherapist
Expertises :
Physiotherapy for Athletes, Shockwave Therapy, Physiotherapy for the jaw, Physiotherapy
Book an appointment
Angela is a 2021 graduate from the University of Montreal with a masters in physiotherapy. She is very happy to start her career at Ekinox after falling in love with the clinic and the team during one of her internships for school. She is very excited for this new chapter in her life and is looking forward to learning even more to help guide her clients on their journey to wellbeing.
Ever since she was little, Angela has stayed grounded at home by baking up a storm (and enjoying the fruits of her labour!), as well as playing with her two cats.  She also loves spending time with her friends trying out new restaurants, going to the beach and spending weekends at the cottage.
Angela is open-minded and always up for an adventure. Whether it's white water rafting, canoe camping trips, water skiing or hopefully one day skydiving, she loves to try new experiences. Other activities she enjoys are soccer, volleyball, hiking, swimming, and downhill skiing.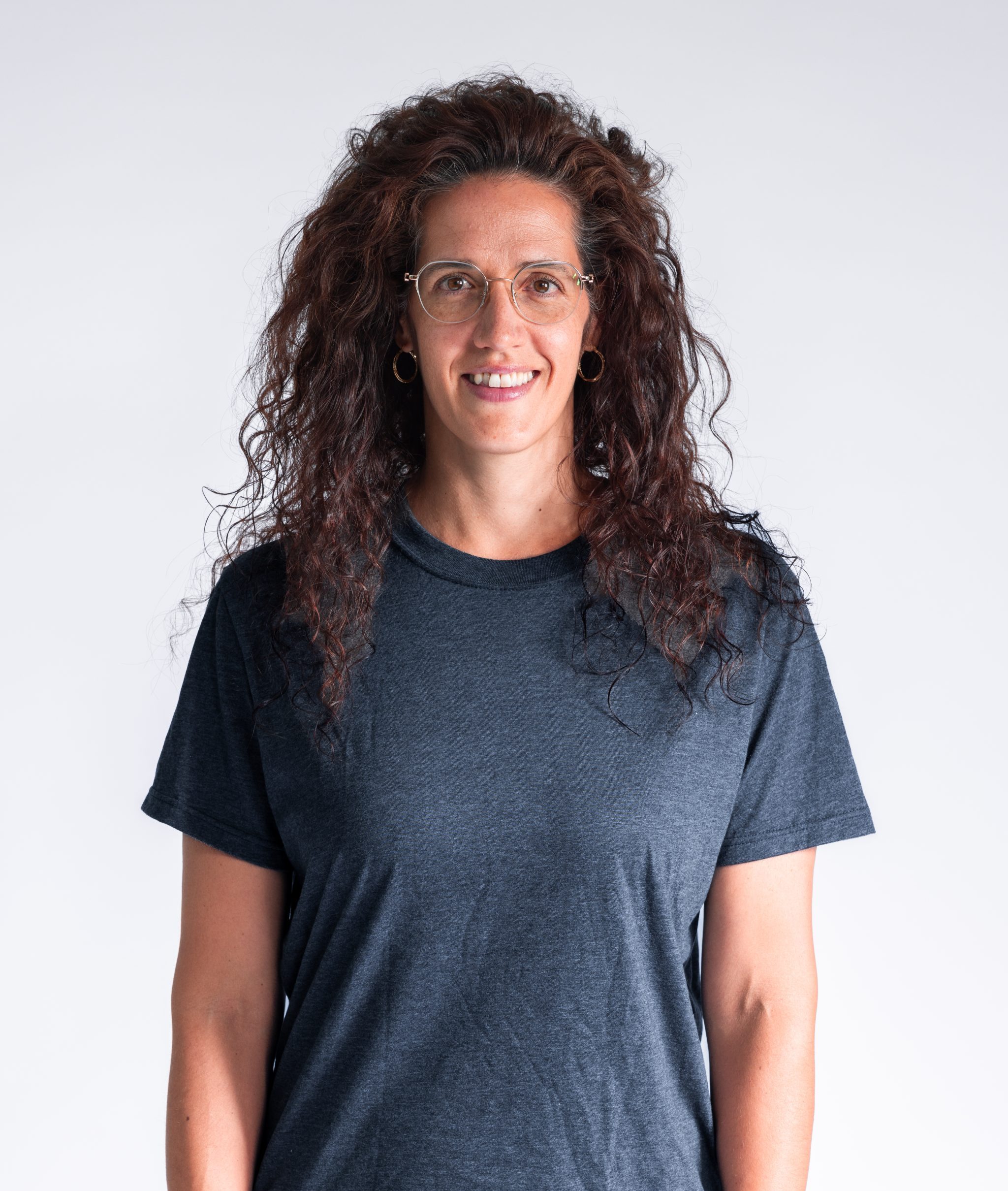 Gina Lo Vasco
Physiotherapist
Expertises :
Physiotherapy for Athletes, Physiotherapy for the jaw, Physiotherapy
Book an appointment
After having completed her Bachelor's degree in Kinesiology from McGill University in 2006, Gina continued her studies at Queen's University in Kingston, Ontario, where she graduated with a Master's in Physical Therapy in 2008. Since receiving her physiotherapy degree, she has worked in private practice orthopedics on the West Island of Montreal.
Gina enjoys treating a variety of injuries and so has taken a wide range of continuing education courses including McKenzie and Hamilton Hall courses for back pain, Jeremy Lewis and Shirley Sahrmann courses for shoulder conditions, reconditioning for athletes, and TMJ courses for jaw pain.
Gina has a passion for strength and conditioning and prides herself in keeping fit. She also loves being a "hockey mom" and cheering on her two children in their sport and leisure activities.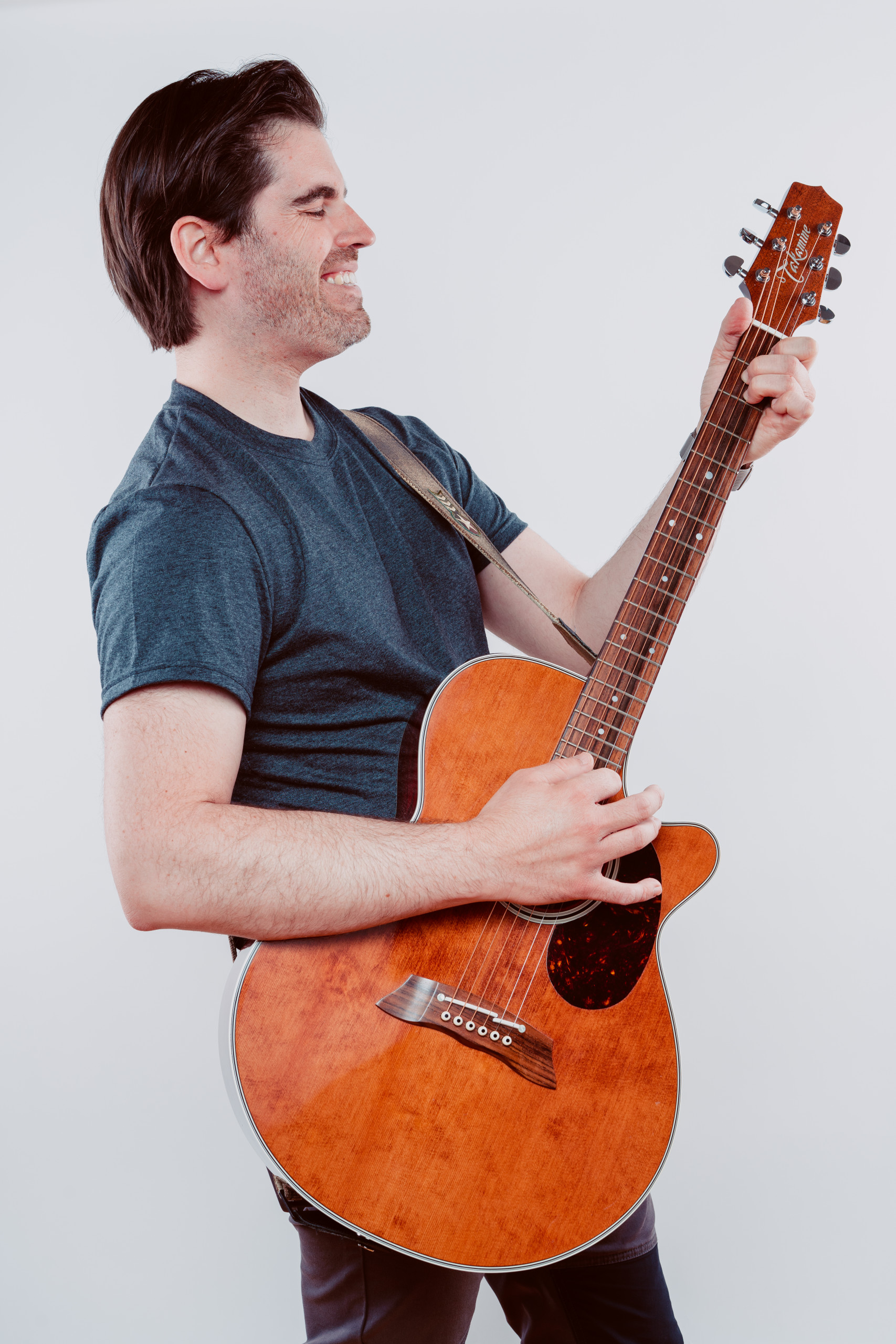 Maxime Besner
Founder & Physiotherapist
Expertises :
Postural Analysis with Biotonix, Physiotherapy for Athletes, Physiotherapy for Golf, Shockwave Therapy, Vestibular Rehabilitation, Concussions, Physiotherapy for the jaw, Physiotherapy
Native of the area, Maxime is the owner of the clinic and founder of Ekinox with his partner Aditi Kapoor. He graduated from the University of Ottawa in 2006 and became co-owner of the clinic in 2008. After more than 15 years as a co-owner of 4 clinics in a renowned physiotherapy franchise, and following his training with the Leadership Institute, Maxime decided to take flight and proudly launch his new identity by focusing solely on the Vaudreuil-Dorion clinic.

Maxime's reputation is well established when it comes to jaws, headaches, migraines, concussions and other neck, face and head disorders. An expert in the field, he teaches health professionals about jaw disorders and works with the majority of dentists in the west of Montreal. He is compassionate, treats his clients as a whole and does not hesitate to work with other professionals to optimize his clients' results.

Involved with sports teams since his graduation, Maxime has recently been working mainly with elite soccer players, the Quebec Freestyle Ski Team (moguls) and with local schools (Cité-des-Jeunes and the sport-études program at Chêne-Bleu).

Father of 3 children and self-described as a passionate, Maxime plays several instruments. Mainly mastering the guitar and the piano, he also plays percussion, ukulele and recently started playing the cello. Playing music is the best way for him to take a break and, as he says himself, "it helps stop the 8 hamsters running around in his head". Camping and the outdoors are other hobbies that Maxime values as a way to take care of his mental health.

For his physical health, Maxime likes to ride his bike to work. He plays soccer, tennis, golf and also enjoys water sports such as kayaking and paddle boarding.
Audrey graduated from Montmorency College in 2022 as a physiotherapy technician. In love with her profession, sports and the biomechanics of the human body, Audrey is pursuing her studies in physiotherapy at the University of Montreal.
From a very young age, her passion for sports has led her to try many activities: soccer, flag-football, downhill skiing, cross-country skiing, dance, gymnastics, and more. In 2016, Audrey was part of the winning women's team at the U16 Canadian Flag-Football Championship in Vancouver. Today, she is an avid trainer, runner, hiker, skier and yoga enthusiast. Since April 2022, Audrey has been trained as a sports first responder in order to work on the field with various sports teams.
In addition to physical activity, Audrey is passionate about nutrition, mental health, travel and the outdoors. To unwind after a long week, she likes to read, cook, take a walk in nature or spend time with her loved ones.
Her dedication to physiotherapy and her passion for physical activity are indispensable assets at work and with her patients to give them the best rehabilitation possible. Her drive and good humor will motivate you to surpass yourself. Together, you will be a great team that cares about your goals!