Physiotherapy
Physiotherapy for Golf
Did you know that nearly 25% of golfers suffer from pain related to their sport?
Physiotherapy for golfers can help you improve your performance in your favourite activity by reducing the risk of injury.
Book an appointment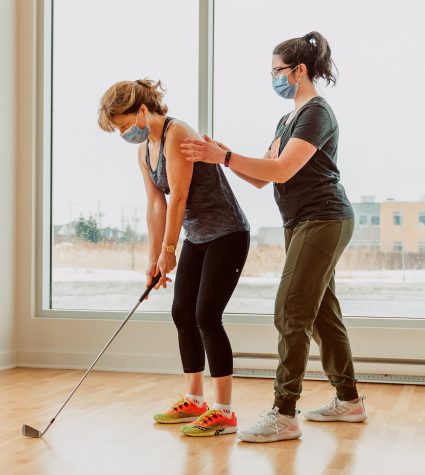 What is Physiotherapy for Golf?
Are you a golf fanatic, but your aches and pains are preventing you from completing 18 holes with peace of mind? Golf is a sport that requires a fairly demanding range of motion. Did you know that the golf swing can cause overuse injuries to the back, elbow, wrist and shoulder? Physiotherapy can help you optimize your physical abilities for golf while reducing the risk of injury.
What happens during an appointment?
The physiotherapist, certified through FitforeGolf courses, performs a specific evaluation and tests adapted for golfers. They begin by assessing your mobility, flexibility and overall muscle strength, then evaluate your tee-off posture and golf swing. They can advise you on the best way to warm up and any other questions related to your sport. The physiotherapist will work with you to establish a personalized treatment plan based on your goals and expectations. With the help of a progressive exercise program and good advice, you will have all the tools you need to play your round of golf without getting injured!
Who can benefit from golf physiotherapy?

Golf physiotherapy is for golf enthusiasts of all ages and levels. Whether you want to get started with the right basics, return to the sport after an injury or improve your physical abilities (and golf swing), your physiotherapist with golf expertise can help!

What should I bring to my appointment?

Since you will be moving during your golf evaluation, you should bring comfortable clothing. In addition, you may want to bring one or two clubs so that the physiotherapist can assess your swing and grip.
Interesting facts
Performing a 10-15 minutes warm-up is an effective way to prevent injury. A good warm-up should include some arm and leg stretches, rotational movements for the back, and ½ range practice swings, followed by ¾ swings and full swings. These exercises should be done on both sides, even for practice swings.

Are you walking your round of golf? Use a golf trolley instead of carrying your bag on your shoulders. This way, you reduce risk of back, shoulder and lower extremity injuries. Also, consider pushing your trolley instead of pulling it, which will cause less stress on your back.

One of the most common injuries among golfers is the "golfer's elbow", which is pain on the inside of the elbow. To avoid the consequences of this injury, make sure you don't grip your club too tightly during your golf swing. Regularly washing your grips and using a glove can help prevent these injuries. Also, consider stretching your forearms during and after your round of golf.
Our physiotherapists
Francis Rolko

Physiotherapist

Maxime Besner

Founder & Physiotherapist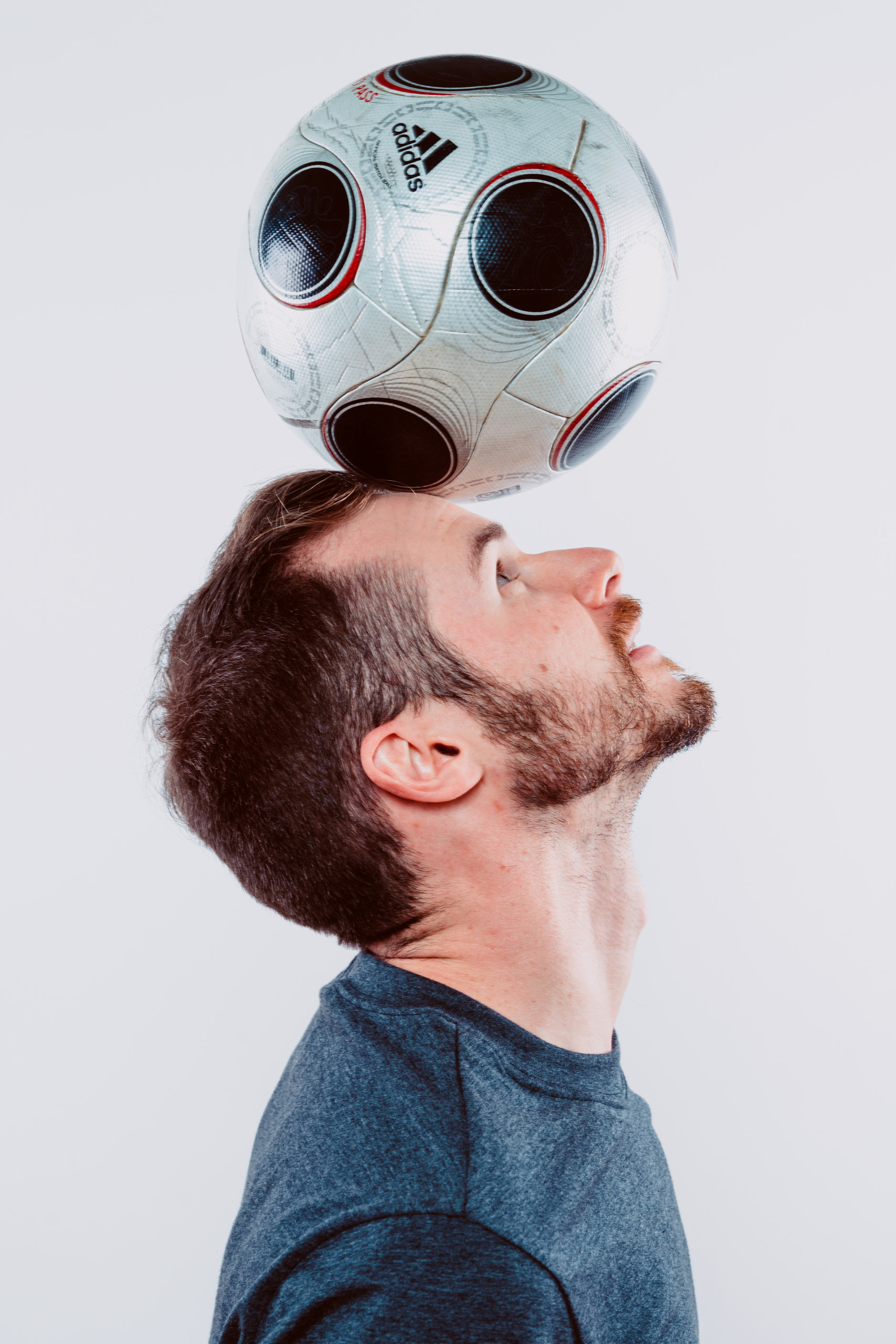 Francis Rolko
Physiotherapist
Expertises :
Physiotherapy for Athletes, Physiotherapy for Golf, Running Physiotherapy, Physiotherapy
Book an appointment
Francis obtained his master's degree in physiotherapy from the Université de Montréal in 2013. He started working at the Vaudreuil clinic in 2009 and has been working there as a physiotherapist since 2013.

Francis has completed several training courses during his years of practice. He has completed his levels 1, 2 and 3 in manual therapy with the Association québécoise de physiothérapie musculosquelettique avancée (AQPMA). Certified by the Clinique du Coureur in 2018, he has an expertise in treatment and prevention of runner's injuries, both beginners and more experienced runners. An avid golfer, he earned his FitforeGolf Level 5 certification in June 2016. He focuses on injury treatment and prevention for golfers.

In addition to his passion for golf, Francis has been playing soccer at a competitive level since he was very young. After 3 years of playing at the AAA level for the FC Trois-Lacs club, Francis is back at the elite level this summer, this time with the St-Lazare Hawks soccer club. An avid athlete, he also enjoys tennis, road cycling, running and yoga.

When he's not outside and moving, Francis enjoys playing the piano. After 14 years of lessons, he is now able to play a wide variety of music, which brings him health and well-being.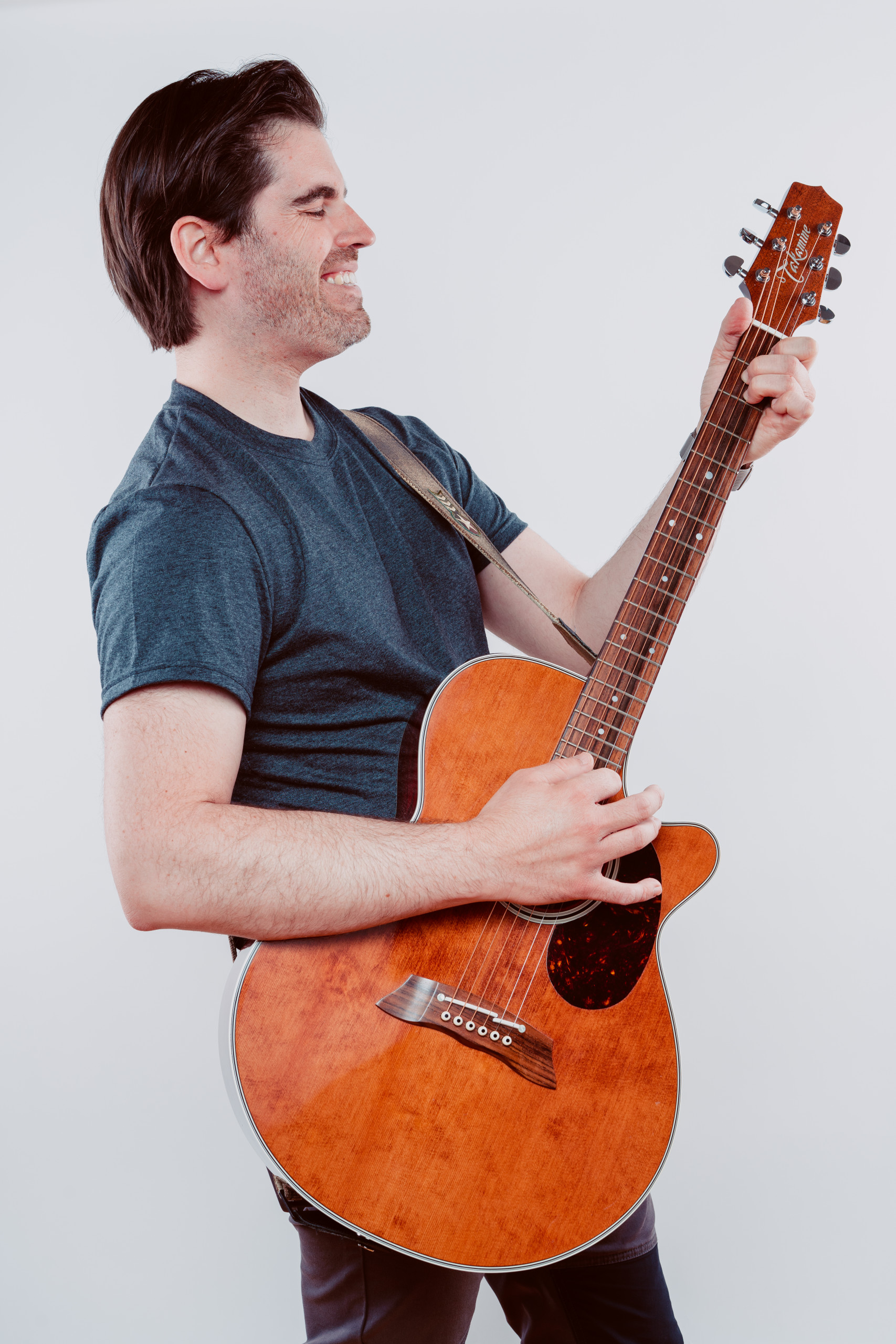 Maxime Besner
Founder & Physiotherapist
Expertises :
Postural Analysis with Biotonix, Physiotherapy for Athletes, Physiotherapy for Golf, Shockwave Therapy, Vestibular Rehabilitation, Concussions, Physiotherapy for the jaw, Physiotherapy
Native of the area, Maxime is the owner of the clinic and founder of Ekinox with his partner Aditi Kapoor. He graduated from the University of Ottawa in 2006 and became co-owner of the clinic in 2008. After more than 15 years as a co-owner of 4 clinics in a renowned physiotherapy franchise, and following his training with the Leadership Institute, Maxime decided to take flight and proudly launch his new identity by focusing solely on the Vaudreuil-Dorion clinic.

Maxime's reputation is well established when it comes to jaws, headaches, migraines, concussions and other neck, face and head disorders. An expert in the field, he teaches health professionals about jaw disorders and works with the majority of dentists in the west of Montreal. He is compassionate, treats his clients as a whole and does not hesitate to work with other professionals to optimize his clients' results.

Involved with sports teams since his graduation, Maxime has recently been working mainly with elite soccer players, the Quebec Freestyle Ski Team (moguls) and with local schools (Cité-des-Jeunes and the sport-études program at Chêne-Bleu).

Father of 3 children and self-described as a passionate, Maxime plays several instruments. Mainly mastering the guitar and the piano, he also plays percussion, ukulele and recently started playing the cello. Playing music is the best way for him to take a break and, as he says himself, "it helps stop the 8 hamsters running around in his head". Camping and the outdoors are other hobbies that Maxime values as a way to take care of his mental health.

For his physical health, Maxime likes to ride his bike to work. He plays soccer, tennis, golf and also enjoys water sports such as kayaking and paddle boarding.