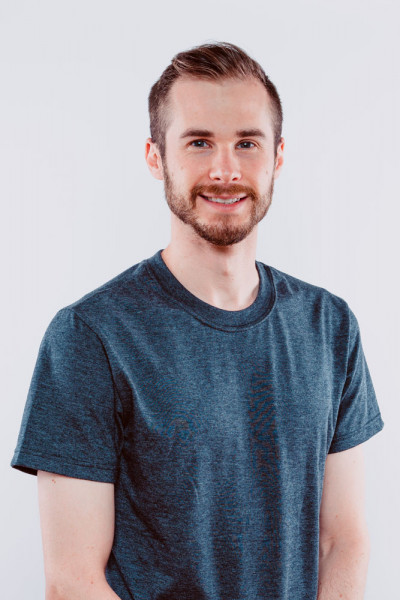 Francis Rolko
Physiotherapist
Expertises:
Physiotherapy for Athletes, Physiotherapy for Golf, Running Physiotherapy, Physiotherapy
Book an appointment
Francis obtained his master's degree in physiotherapy from the Université de Montréal in 2013. He started working at the Vaudreuil clinic in 2009 and has been working there as a physiotherapist since 2013.

Francis has completed several training courses during his years of practice. He has completed his levels 1, 2 and 3 in manual therapy with the Association québécoise de physiothérapie musculosquelettique avancée (AQPMA). Certified by the Clinique du Coureur in 2018, he has an expertise in treatment and prevention of runner's injuries, both beginners and more experienced runners. An avid golfer, he earned his FitforeGolf Level 5 certification in June 2016. He focuses on injury treatment and prevention for golfers.

In addition to his passion for golf, Francis has been playing soccer at a competitive level since he was very young. After 3 years of playing at the AAA level for the FC Trois-Lacs club, Francis is back at the elite level this summer, this time with the St-Lazare Hawks soccer club. An avid athlete, he also enjoys tennis, road cycling, running and yoga.

When he's not outside and moving, Francis enjoys playing the piano. After 14 years of lessons, he is now able to play a wide variety of music, which brings him health and well-being.