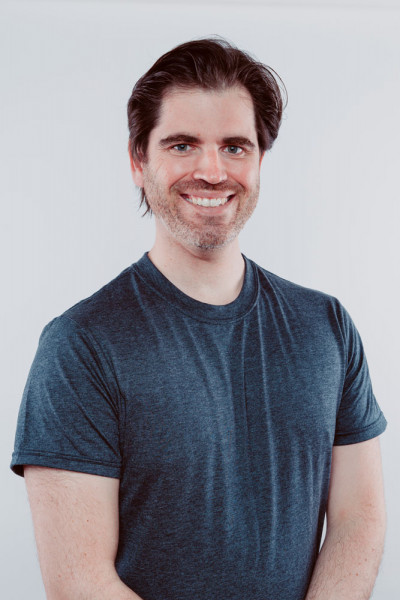 Maxime Besner
Founder & Physiotherapist
Expertises:
Postural Analysis with Biotonix, Physiotherapy for Athletes, Physiotherapy for Golf, Shockwave Therapy, Vestibular Rehabilitation, Concussions, Physiotherapy for the jaw, Physiotherapy
Native of the area, Maxime is the owner of the clinic and founder of Ekinox with his partner Aditi Kapoor. He graduated from the University of Ottawa in 2006 and became co-owner of the clinic in 2008. After more than 15 years as a co-owner of 4 clinics in a renowned physiotherapy franchise, and following his training with the Leadership Institute, Maxime decided to take flight and proudly launch his new identity by focusing solely on the Vaudreuil-Dorion clinic.

Maxime's reputation is well established when it comes to jaws, headaches, migraines, concussions and other neck, face and head disorders. An expert in the field, he teaches health professionals about jaw disorders and works with the majority of dentists in the west of Montreal. He is compassionate, treats his clients as a whole and does not hesitate to work with other professionals to optimize his clients' results.

Involved with sports teams since his graduation, Maxime has recently been working mainly with elite soccer players, the Quebec Freestyle Ski Team (moguls) and with local schools (Cité-des-Jeunes and the sport-études program at Chêne-Bleu).

Father of 3 children and self-described as a passionate, Maxime plays several instruments. Mainly mastering the guitar and the piano, he also plays percussion, ukulele and recently started playing the cello. Playing music is the best way for him to take a break and, as he says himself, "it helps stop the 8 hamsters running around in his head". Camping and the outdoors are other hobbies that Maxime values as a way to take care of his mental health.

For his physical health, Maxime likes to ride his bike to work. He plays soccer, tennis, golf and also enjoys water sports such as kayaking and paddle boarding.