Psychology
Social Work
You must not stay alone with your difficulties.
Social workers show compassion and help you find solutions in the context of human realities.
Contact us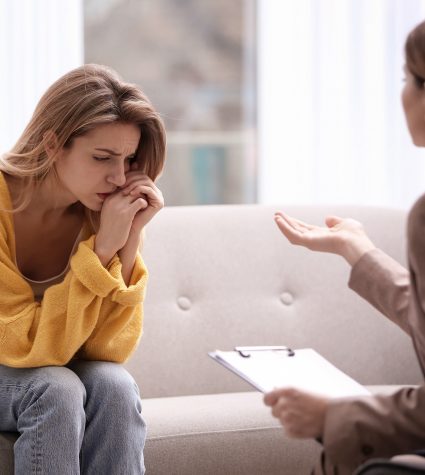 About social work
What are the roles of social workers? They provide practical help to people facing difficult social issues such as family violence, grief, mental health, stress management, to name a few.
How do they do this? By enabling people to find their own solutions when they encounter these difficulties. The role of social workers is to accompany and help individuals resolve or prevent personal, family or social problems. They often work with the individual and their family, while collaborating with other professionals such as doctors, physiotherapists or occupational therapists.
Social workers are trained to understand the functioning and problems of society, as well as different human behaviors. Their strength lies in their ability to analyze complicated social situations and build adapted programs to help. They assist you identifying the source of stress or the origin of difficulties, strengthen your coping skills and find effective solutions to your problems.
Description from the Ordre des travailleurs sociaux et des thérapeutes conjugaux et familiaux du Québec.
 What happens during an appointment?
Consultations are usually 50 minutes long and once a week, but can be bi-weekly. At an initial consultation, the professional will ask you questions about what brings you here and what you want to do next. Then, you explore the results you are looking for and how to know if there is improvement. Together, you choose one or a few elements to work on that are a priority for you. Some exercises to do at home may be recommended, or you may be guided to other resources in the community.
What is mental health?

Mental health is any health situation or condition that causes a person to experience psychological distress. Here are some examples: grief or loss of any kind, a separation, having to live with a precarious health diagnosis or a chronic illness, depressive or anxious symptoms, high stress, professional burnout, trauma, to name a few. All of these, and more, can affect our daily functioning and sometimes even give us dark thoughts. We must not stay alone with these difficulties. Support and concrete approaches are available to help you regain control of your life and stay on track.
Social workers qualities
Listening and communication skills to understand people's problems and propose effective and concrete solutions.

Being open to others and respecting values. Part of their work is to examine social realities without judgement.

They are interested in defending human rights to better guide you.
Our professionnals
Nathalie Lefebvre

Social Worker

Mélanie Raymond

Social Worker, Psychotherapist
Graduated from Social Work at McGill University,  Nathalie holds 30 years of experience in our healthcare system, including over 20 years in adult mental health.  She is a member of the Quebec Order of Social Workers and Couple and Family Therapists.
Being also certified in trauma intervention as well as a few therapeutic approaches, she favors a solution-focused approach which highlights the strengths and tools people already have, but may not realize they have, to move through various life challenges. Seeing the capacity for people to rebound from difficult situations is ever inspiring.
In a society aimed at performance and consumption, social isolation is more present than ever, despite our many communication tools. Treating people with humanity and respect is her utmost priority, whatever the situation. Nathalie sees an adult clientele going through difficult situations such as losses/bereavement, symptoms of anxiety and depression, relationship difficulties, stress management and the capacity to adapt to changes. She supports people experiencing an acute period in their lives, so they may re-establish a balance and sense of control over their lives. Nathalie can also provide many community resources when needed.
To favor a better balance, she engages in activities with her  dogs and other animal companions, practices meditation and gratitude, as well as enjoys walks in the forest.
With a bachelor's degree in psychology, a master's degree in social work and a certificate in mental health from the University of Montreal, Melanie has developed, for a number of years, her practice in mental health and in stress management. She is devoted to helping a clientele of adults and teenagers. Her integrative approach allows her to combine the neurosciences in her practice in order to consider mind and body as inseparable allies. Melanie has also been trained by Dr Alain Brunet in reconsolidation therapy which can treat traumas in 6 sessions. She is also an avid user of cardiac coherence with her clients, and of the EMT technique that addresses anticipated fears.

Melanie's clients include athletes of all levels, clients with persistent pain, people with depression, anxiety or relational issues and any person that is looking to make changes in the way they deal with life and difficulties in general.

In order to take care of her own mental and physical health, Melanie enjoys yoga and meditation daily. She also loves to read and even more to spend time with her family!