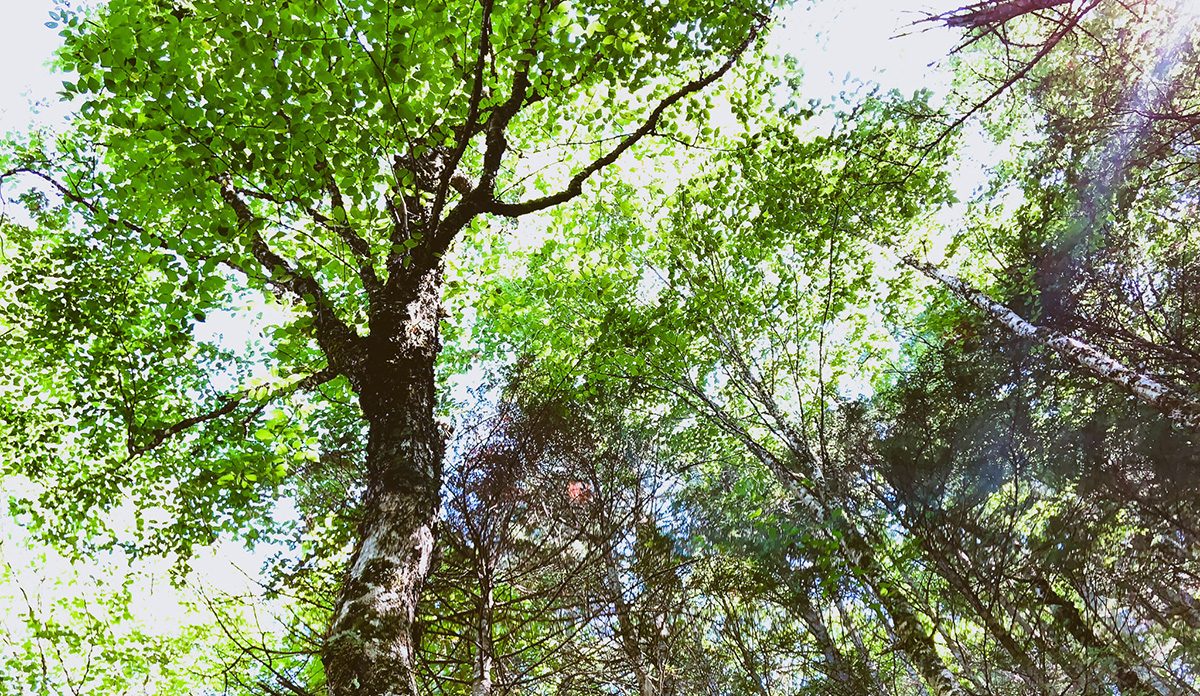 #defiecolovert
As of September 21, 2021, we became the first carbon neutral physiotherapy clinic in Quebec. We have decided to take concrete actions and show leadership towards the environment, because every action counts. It is a commitment we are making to our planet and future generations.
To be carbon neutral is to be aware of our impact on the environment and to put in place initiatives to reduce our carbon footprint. Being carbon neutral also means committing to offset our greenhouse gas emissions annually by purchasing carbon credits that support various projects that contribute to the fight against climate change through Planetair.
Thanks to funding from the Fonds Écoleader, which supports businesses that want to adopt an eco-responsible approach, we are also following the program Clinique éco+responsableMC, developed by Maillon Vert, which helps us bring the best practices throughout the company.
Several companies and organizations, such as Maillon Vert and Comité 21, have accompanied many in their sustainable projects. We must all be part of the solution. Each person, family, and business must be aware of their impact and most importantly, that each person can make a difference.
That is why we have launched the #defiecolovert, to bring about a change and inspire Quebec companies to adopt practices that promote sustainability in the workplace. Here are 40 initiatives (approved and developed in collaboration with our partner, Maillon Vert) to effectively implement sustainable initiatives, because every action counts, to be well.
Residual Materials Management
Become an expert at sorting residual materials and set up the appropriate collections (waste, recycling). Did you know that the MRC of Vaudreuil-Soulanges, in partnership with the sorting center Tricentris, has launched the campaign "Fais pas juste recycler, Tricycle" in 2021 to help you better sort recyclable materials. A great tool to help you to do a better sorting.
If possible at your company, compost.
Another good idea is a specific day weekly where all employees bring a zero waste lunch!
Set up specific collections for materials (ink cartridges and computer equipment, returnable containers, procedure masks, writing materials, etc.). For example, we recovered nearly 1500 elastic bands from our procedure masks to give back to a community garden. These will be used as ties for their plants. Get creative!
Reduce the sale and use of single-use water bottles. Why not offer your employees a reusable water bottle with your company's branding?
Use water fountains to offer water bottle refills to clients and employees.
The famous plastic Ziplocs! Minimize the use of single-use bags and promote reusable containers instead (guaranteed you all have a stash of Tupperware at home!).
Reduce your use of single-use plastic by replacing plastic wrap with more sustainable options (reusable beeswax or cloth wraps) or offer dishes in your company kitchen to avoid using disposable plates and utensils for meals.
Reduce paper use by 25%! For example, send your receipts electronically.
Make your team aware of the reduction of food waste by encouraging them to buy in bulk for example.
Reduce the distribution of flyers. Why not offer an electronic version or keep only a few copies in store?
For companies that manufacture or produce products, consider reducing packaging.
Purchase Management
Buy local! Make a change in your recurring purchases and prioritize a local business. If you have uniforms, why not consider a local company to buy/manufacture them? And for old uniforms, contact the CFER Ste-Thérèse who will give them a second life while training young professionals.
Make responsible purchases (e.g.: local, sustainable, second-hand products, etc.). For example, for your household products, take a look at the Pure line at Vert Essentiel.
Only buy paper made from 100% recycled fibres (printer paper, toilet paper, hand paper, etc.).
Showcase your eco-responsible products.
Sustainable Buildings
Adding more green plants to your business can improve air quality and increase oxygen production in your facility. Plus, plants add a little something to the workplace that makes everyone happy! Have you seen our #BeWell green wall?
Optimize your energy consumption by opting for automatic lighting, adjustable heating, etc.
Convert your building or space to energy-efficient lighting. When it's time to change a light bulb, choose energy-efficient bulbs.
Implement water saving solutions such as reducing the flow on faucets or choosing a low consumption toilet flush.
Adopt urban beehives. This is a concrete action to raise awareness of the importance of these essential insects and to contribute to their protection.
Start your own company garden! Grow fruits and vegetables with your colleagues during your break. Did you know that gardening helps reduce stress?
Plant trees, one of many ways to help fight climate change.
Transport
Encourage your team and your clients to use active transportation by installing bike racks, showers for your employees, etc.
Accumulate a minimum of 1000 kilometers where you have chosen an active means of transportation (walking, biking, etc.) instead of driving during one week! A great challenge for your team and your clients!
Plan a "car free" day where everyone travels to work by active transportation. Wouldn't that be great?
Support carpooling initiatives to get to the office.
When it's possible, test it out! Use public transportation for a week. How did you find the experience?
If you offer a delivery service, consider optimizing travel.
Better yet, opt for an electric delivery vehicle!
Install charging stations for your clients and employees who own electric cars.
Social involvement
Organize a collection of items for donation or recycling for a local organization.
Pick up trash around town for a day. It's a great motivating team outing that gives back to the community!
Organize volunteer activities or offer incentives for employees to participate.
Support the community with donations and sponsorships to local organizations.
Promoting the health of your employees
Encourage physical activity in the workplace by offering classes. For example, offer a yoga or Pilates session per week. Healthy employees in a healthy company. 🙂
Participate in sporting events and make it a team building activity!
Offer healthy food at team meetings or gatherings.
Implement an employee assistance program!
Review the ergonomics of workstations.