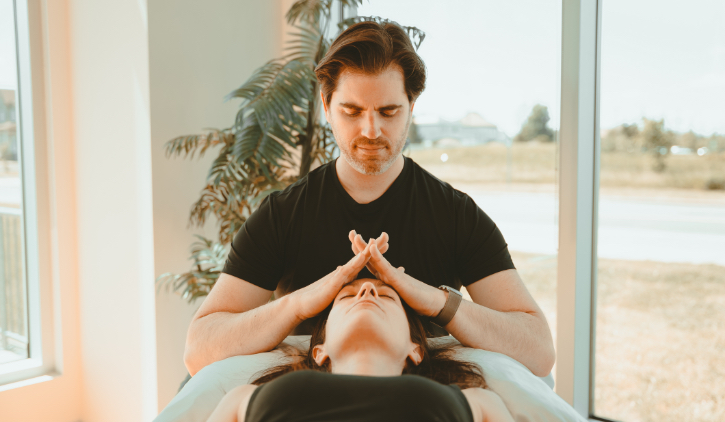 Be well. Period. Two simple words. Put together, they become a state of mind, a quest, a moment of peace.
And at Ekinox, our human and respectful team inspires you to develop this feeling of being well. Much more than a clinic, Ekinox offers you a space dedicated to your well-being.
And that's just what our community needs, a wonderful dose of active listening and warmth. A dedicated and open-minded team that ensures that each person reaches their full potential.
For us, the mind in a healthy body is not just a phrase. It's our mandate. You are important and we must ensure that during your time in our welcoming clinic, you will regain the faculties that will make you exceptional. You are what counts.
Each client, each case is unique. That's why you won't feel like a number with us. Our active listening is truly proven. Our therapists will take the time to listen to you, understand you, advise you and support you.
Professionals who care about people. Experienced and professional therapists will take care of you and put your efforts and aspirations forward. We will closely follow your evolution. The improvement of your physical and mental state of being at Ekinox becomes our priority every time you walk through the doors of our welcoming clinic.
New image, important experience.
You make Ekinox your health and wellness destination. We are committed to making you a person who will always want to look ahead. A human being who will say that being well is attainable with effort, proper care and a team that listens to your needs.
We are attentive to your expectations, your hopes.
Getting healthy again, taking your grandchildren to the pool, running a 5K with an old friend. Things that were improbable a few weeks ago become real when you remain open and positive, as the therapists at Ekinox are. Inspired and inspiring people with years of experience, but most of all they are versatile.
Your head, your shoulders, your back, every part of your body counts, and we get it. We are understanding, versatile, and caring. We are interdisciplinary and dedicated. Your quest for that newfound happiness as is seen at Ekinox. No doubt we can make sure that you will soon be able to say that you are well. Period. It's all about you.