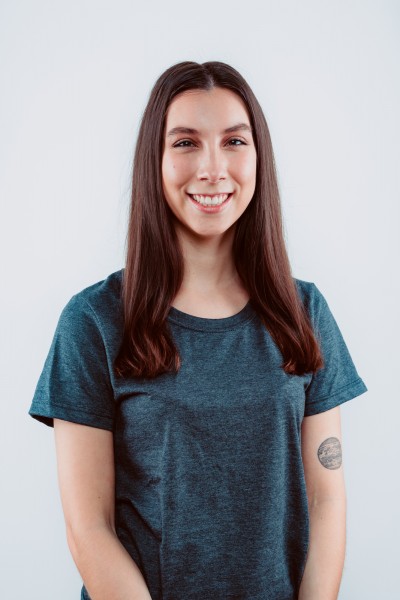 Angela McLaren
Physiotherapist
Expertises:
Physiotherapy for Athletes, Shockwave Therapy, Physiotherapy for the jaw, Physiotherapy
Book an appointment
Angela is a 2021 graduate from the University of Montreal with a masters in physiotherapy. She is very happy to start her career at Ekinox after falling in love with the clinic and the team during one of her internships for school. She is very excited for this new chapter in her life and is looking forward to learning even more to help guide her clients on their journey to wellbeing.
Ever since she was little, Angela has stayed grounded at home by baking up a storm (and enjoying the fruits of her labour!), as well as playing with her two cats.  She also loves spending time with her friends trying out new restaurants, going to the beach and spending weekends at the cottage.
Angela is open-minded and always up for an adventure. Whether it's white water rafting, canoe camping trips, water skiing or hopefully one day skydiving, she loves to try new experiences. Other activities she enjoys are soccer, volleyball, hiking, swimming, and downhill skiing.