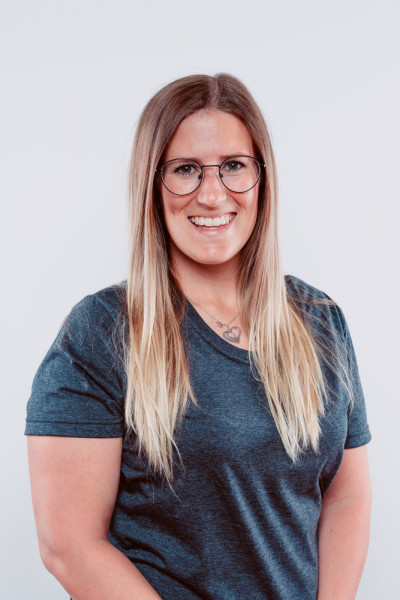 Johanie Dubé
Physiotherapist
Expertises:
Perineal and Pelvic Rehabilitation, Concussions, Physiotherapy
Book an appointment
Upon completing her Master's degree in physiotherapy from the University of Sherbrooke in 2019, Johanie joined the Vaudreuil team as a physiotherapist. Always wanting to give her best, she continued to improve herself by participating in various continuing education courses. She has completed level 1 in manual therapy with the Association québécoise de physiothérapie en musculosquelettique avancé (AQPMA) as well as the basic course for urinary incontinence in women with Uro-Santé. As a new mother, her approach is one of respect and understanding for her clients.

When it comes to taking care of herself, Johanie loves to do various outdoor activities depending on the season. She enjoys cycling, hiking, swimming, cross-country skiing, snowshoeing, walking, etc. Being in nature is a way for her to reconnect with herself. Family is also very important to her and allows her to keep her balance with her mental health. Nothing brings a smile to her face like a good meal surrounded by the people she loves.