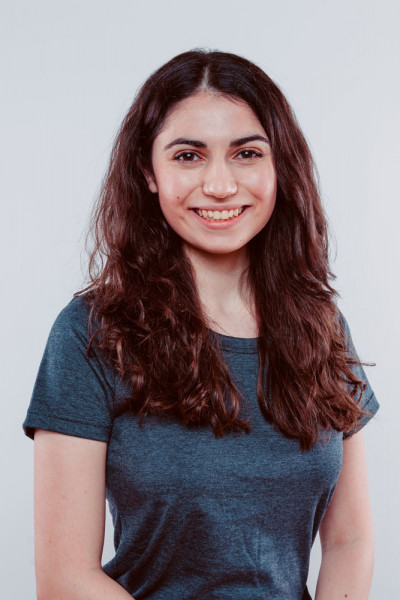 Justina Anderson
Occupational Therapist
Expertises:
Occupational Therapy
Justina Anderson graduated from McGill University in 2020 with her Master's in Occupational Therapy (Applied) and has been working at Ekinox since that time. She is a member of the Ordre des ergothérapeutes du Québec (OEQ) and the Canadian Association of Occupational Therapists (CAOT).

Justina is very passionate about helping people regain independence in their daily activities, work, and leisure activities that have been affected by an injury or illness. She believes in treating clients in a holistic and client-centered manner and applies these approaches in practice. During her studies at McGill, Justina completed her clinical placements in home care (CLSC), out-patient and in-patient orthopedic rehab, in-patient psychiatry, and private return-to-work rehab for musculoskeletal injuries (CNESST & SAAQ). With Justina, clients will find an empathetic therapist who will provide them the tools and skills to regain independence in their meaningful activities.

An activity that is meaningful to Justina is singing in choirs, and she has been doing so since a young age within her schools and church. Though technically a soprano, Justina likes to challenge herself by sometimes singing alto. She finds that singing improves her mental, spiritual and even physical well-being!