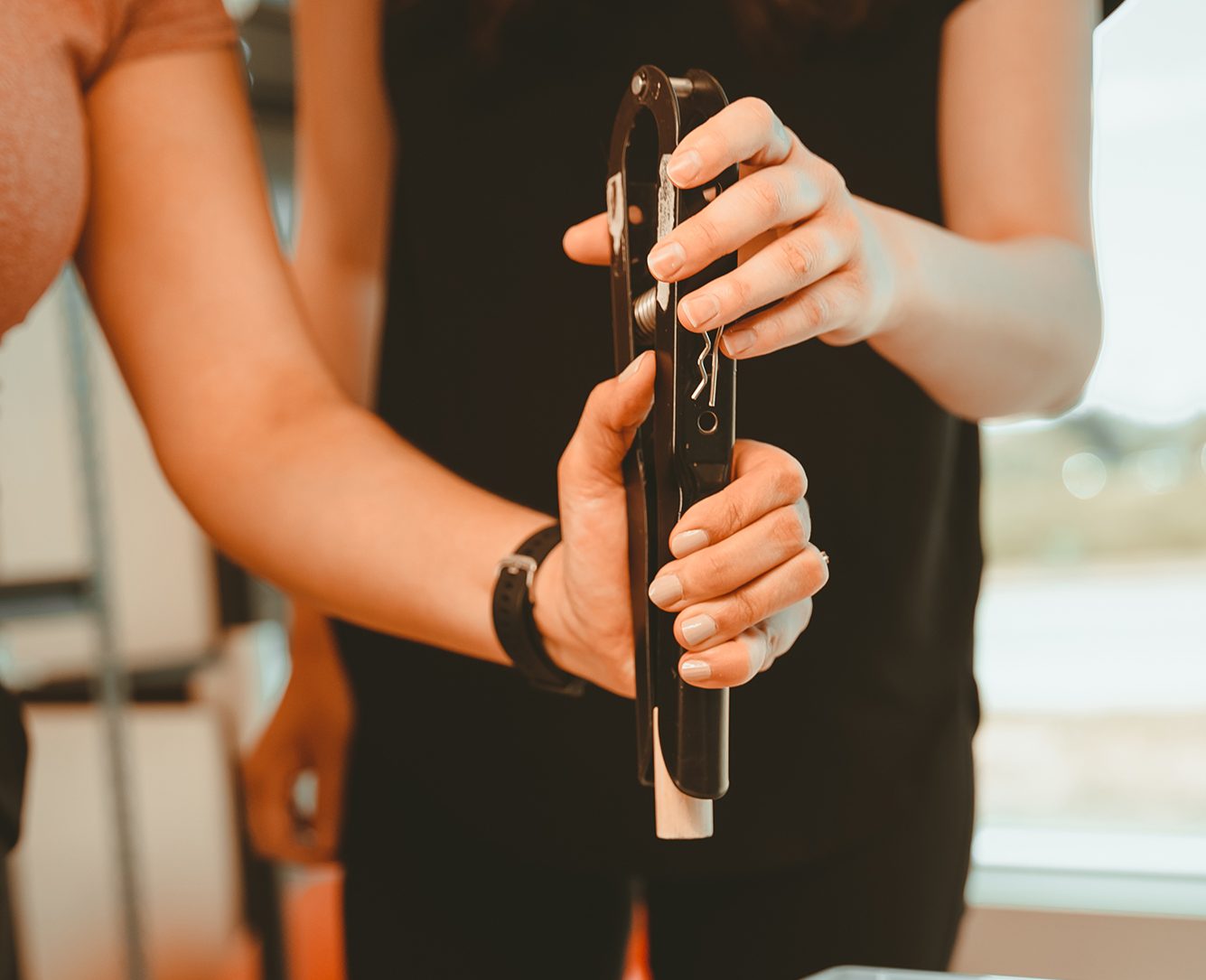 We are looking for a passionate occupational therapist!
Full-time or part-time permanent position
Do you care about your client's physical and mental well-being and health?
Activity, in all its forms, holds no secret for you?
Would you like to grow as part of an inspiring, interdisciplinary team of professionals?
You have found your clinic!
Join a team that cares about the physical and mental well-being of its clients, employees and by extension, its community!
5 good reasons to join the wonderful Ekinox team:
We value your life balance. #Bewell.

An inspiring and interdisciplinary team. We promote collaboration for the well-being of our clients!

Modern and bright facilities. Come visit our clinic, you won't be disappointed.

An environmental conscience (we are the first carbon neutral physiotherapy clinic in Quebec!)

Our outstanding involvement in the Vaudreuil-Soulanges community and the region's sports teams.
At Ekinox, we offer you:
A permanent, inspiring position with a diversified clientele (private, CNESST, SAAQ).

A flexible and personalized schedule (work-family balance, full-time, part-time, day, evening, all options are possible!)

Maximum of three client follow-ups at the same time. All evaluations are individual.

An advantageous continuing education budget ($2500 for the first three years).

Redaction/charting time (up to 2.5 hours for full-time).

A minimum of three weeks of vacation in the first year!

A competitive salary to be discussed according to your experience.

Full group insurance paid in part by the employer and a group REER.

The opportunity to use your knowledge and develop the practice of your choice, whether it be mental health, hand therapy, pediatrics, etc. Let's develop your potential together!
Our future occupational therapist must: 
Are you inspired by this new challenge?
We look forward to working with you!
About Ekinox
Our dedicated and interdisciplinary team of over 30 professionals believes that prevention is just as important as rehabilitation by offering services in physiotherapy, occupational therapy, osteopathy, massage therapy, psychology (neuropsychology, psychoeducation and social work) and much more.
The well-being of our employees is at the heart of our corporate values. We are pleased to welcome you to an inclusive team with integrity that allows you to surpass yourself. Our active listening is tinged with a sincere investment in our thoughts and actions.
With our human-centered practice and personalized approach, we inspire healthy living habits that promote the overall development of each individual.
Our impact extends beyond our clients to our community. Our presence and involvement in the community allow us to be the vector of well-being that generates positive social and environmental impacts. On September 21, 2021, we became the first carbon neutral physiotherapy clinic in Quebec!
To learn more about Ekinox, visit The Clinic's page.