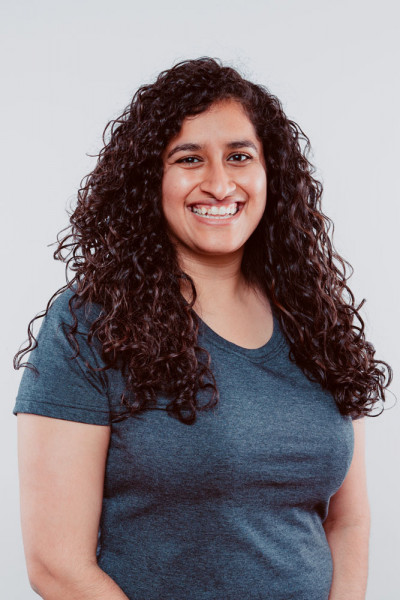 Aditi Kapoor
Founder & Physiotherapist
Expertises:
Postural Analysis with Biotonix, Physiotherapy for Athletes, Shockwave Therapy, Physiotherapy for the jaw, Respiratory Physiotherapy, Physiotherapy
Aditi Kapoor is one of Ekinox's co-owners and co-founders, alongside Maxime Besner. She completed her master's degree at McGill University in 2013 and began working in Vaudreuil. In 2015, she became the head of the physical therapy department and continued to look for new ways to challenge herself until she became a partner in the company in July 2019!

Aditi has completed her levels 1, 2, and 3 in manual therapy with the Association Québécoise de Physiothérapie Manuelle Orthopédique (AQPMO). She is passionate about complicated shoulder cases, and has completed motor control training with Shirley Sahrmann and Jeremy Lewis. She continues to expand her knowledge through continuing education and learning from her colleagues.

To take care of her mental and physical health, Aditi has been doing hot yoga and improving her practice for over 7 years. In December 2019, she successfully turned her personal passion into a professional skill by completing a medical yoga therapy course.

Another activity that helps Aditi recharge her batteries is hiking! In September 2020, she and her boyfriend spent two weeks in the Gaspé and managed to hike 13 times for a total of 76.8 km! She finds it a great way to take a break from her mind, but also to challenge her body to another level!