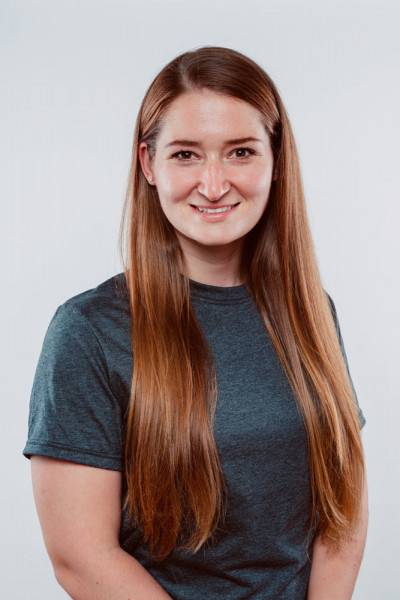 Célia Sutter
Physiotherapist
Expertises:
Physiotherapy for Athletes, Physiotherapy Dry Needle Puncture, Concussions, Physiotherapy
Book an appointment
Célia Sutter graduated from Université de Montréal with a Master's degree in Physical Therapy in 2015. She found her passion by working clinic hours as well as on the sports field. This all started with the Université de Montréal Les Carabins women's soccer team and continued more locally with Gymini, Chêne-Bleu High School (hockey and football) as well as FC Trois-Lacs AAA soccer team.

Célia always ensure to keep her Sports First Responder training up to date to be able to work on the field but also completed her levels 1 and 2 in manual therapy with the Association québécoise de physiothérapie manuelle orthopédique (AQPMO). Since October 2019, Célia has developed a new interest in the dry needling approach (PPAS - Puncture Physiothérapique avec Aiguilles Sèches). This technique brings her new challenges at the clinic and a wonderful new tool to help her patients.

In March 2021 Célia participated in the COVID-19 vaccination campaign. She is giving 1-2 days a week to help move things along so that we can all find a 'back to normal' lifestyle as fast as possible. She looks forward to the time when we can start traveling again!

To enjoy life to the fullest and help to unwind in her freetime, Célia enjoys all kinds of outdoor activities such as soccer, yoga, slacklining, running, biking, kayaking, downhill skiing, cross-country skiing, skating, camping and hiking! Most recently, Célia has also found a passion in her new garden. Time will tell if this will bring fruit!