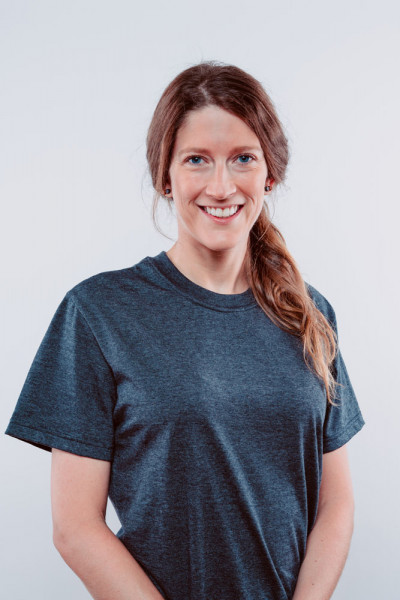 Marie-Andrée Dufour
Physiotherapist
Expertises:
Physiotherapy for Athletes, Running Physiotherapy, Vestibular Rehabilitation, Concussions, Physiotherapy
Book an appointment
Marie-Andrée obtained her master's degree in physiotherapy from the University of Sherbrooke in 2019 with foundational training in radiology and peripheral manipulation. Upon finishing her degree, she joined the team. Having completed her first sports responder course, she enjoys being involved in various sporting events as well as with the schools in the area, namely the Cité-des-Jeunes and the Sport-études program at Chêne-Bleu. The combination of working on the field and clinic brings a certain balance to Marie-Andrée's practice!

In order to deepen her skills in physiotherapy, she has completed a course on concussion management and has developed an expertise for vestibular conditions. She has also taken several other courses including the McKenzie Part A approach for lower back problems as well as the Level 1.0 running analysis. She plans to continue developing her expertise in the coming years with continuing education in manual therapy.

For her mental health, she enjoys traveling to discover the history and different cultures of the world that surround us. Her goal would be to visit all the continents once in her life! For her physical health, Marie-Andrée is very passionate about sports, she regularly plays soccer and hikes, but she also enjoys all outdoor sports such as camping, kayaking, paddle boarding, cycling and running!