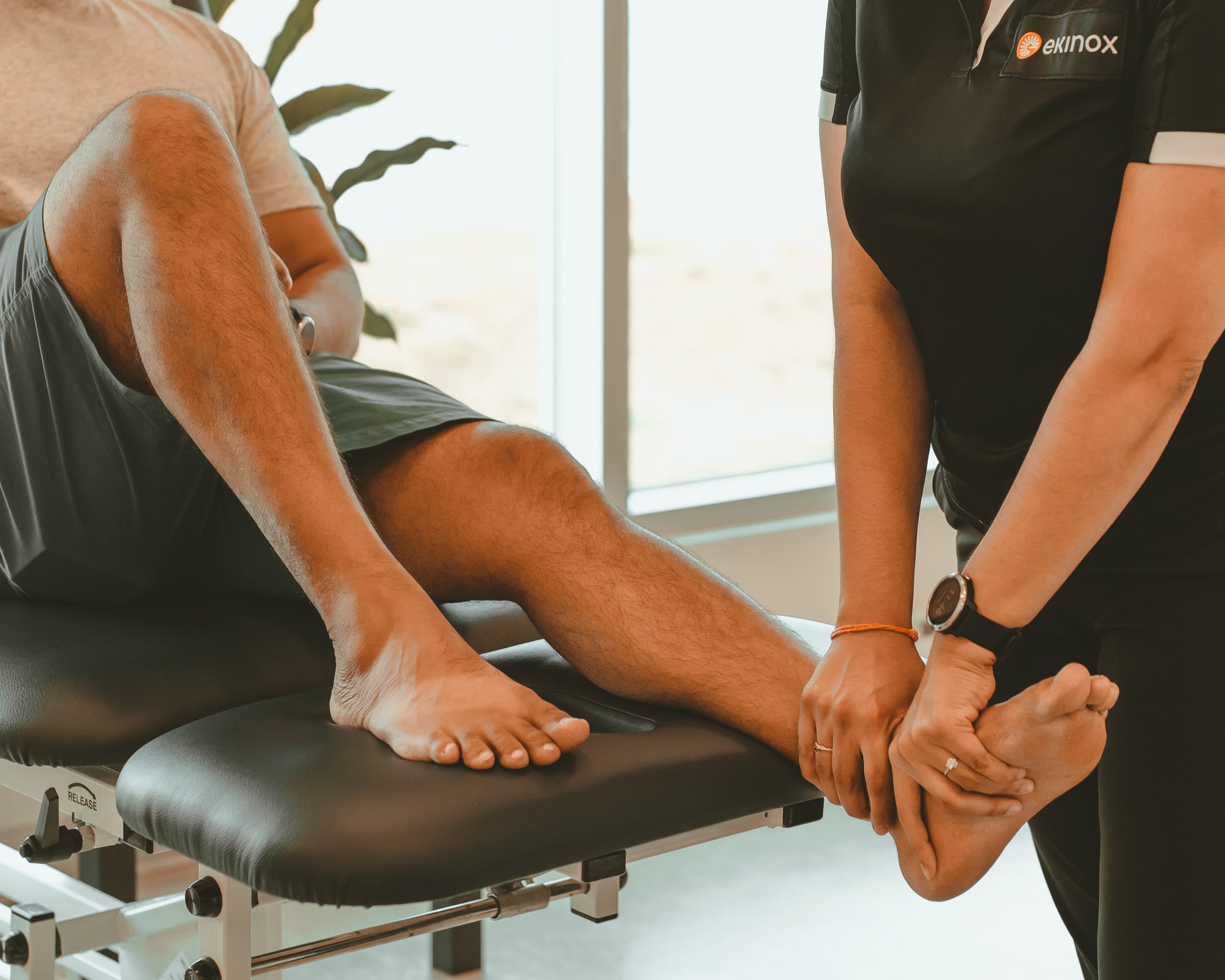 The role of the physiotherapy technician (T.Phys.) is similar to that of the physiotherapist in that it aims to help you recover quickly, improve your physical abilities and your autonomy. The physiotherapy technician is a professional who has completed a college diploma (DEC) in physiotherapy techniques and is a member of the Ordre professionnel des physiothérapeutes du Québec (OPPQ).
Managing your treatment
Physiotherapists can evaluate your musculoskeletal condition, with or without a medical prescription. They then determine a treatment plan with specific goals and treatment modalities.
In this team-based approach, T.Phys. come into play when your condition has already been assessed by a physiotherapist or if a treatment plan has been established by a doctor. They can complete and analyze the information in your file. In collaboration with you and in the same way as a physiotherapist, they contribute to the development and implementation of the treatment plan, ensuring regular monitoring of your condition and reassessing it as necessary. Physiotherapy technicians apply various physiotherapy techniques such as manual therapy, thermotherapy and electrotherapy. In order to reach your recovery goals, they can also provide you with practical advice and personalized exercise programs according to your needs and interests.
A diversified clientele
T.Phys. can take care of clients of all ages, from children to seniors. Whether you are an athlete, were injured at work (CNESST) or a car accident (SAAQ), they can help you regain your physical fitness and independence quickly.
We often find physiotherapy technicians with clients whose files are related to the CNESST or the SAAQ, but they can work just as well with private cases. In addition, the treatments provided by T.Phys. are often less expensive than regular physiotherapy treatments. For example, if you do not have insurance, you can ask to transfer your case to a T.Phys following the evaluation for a more affordable option.
Where can we find physiotherapy technicians?
They can work in a variety of settings such as private clinics, hospitals, nursing homes and even with sports teams. Professionals who have completed their first responder training can work on the field, educate athletes and prevent injuries.
Talk to our team at the reception desk to be taken care of quickly in physiotherapy!
Discover the profile of our physiotherapy technician: