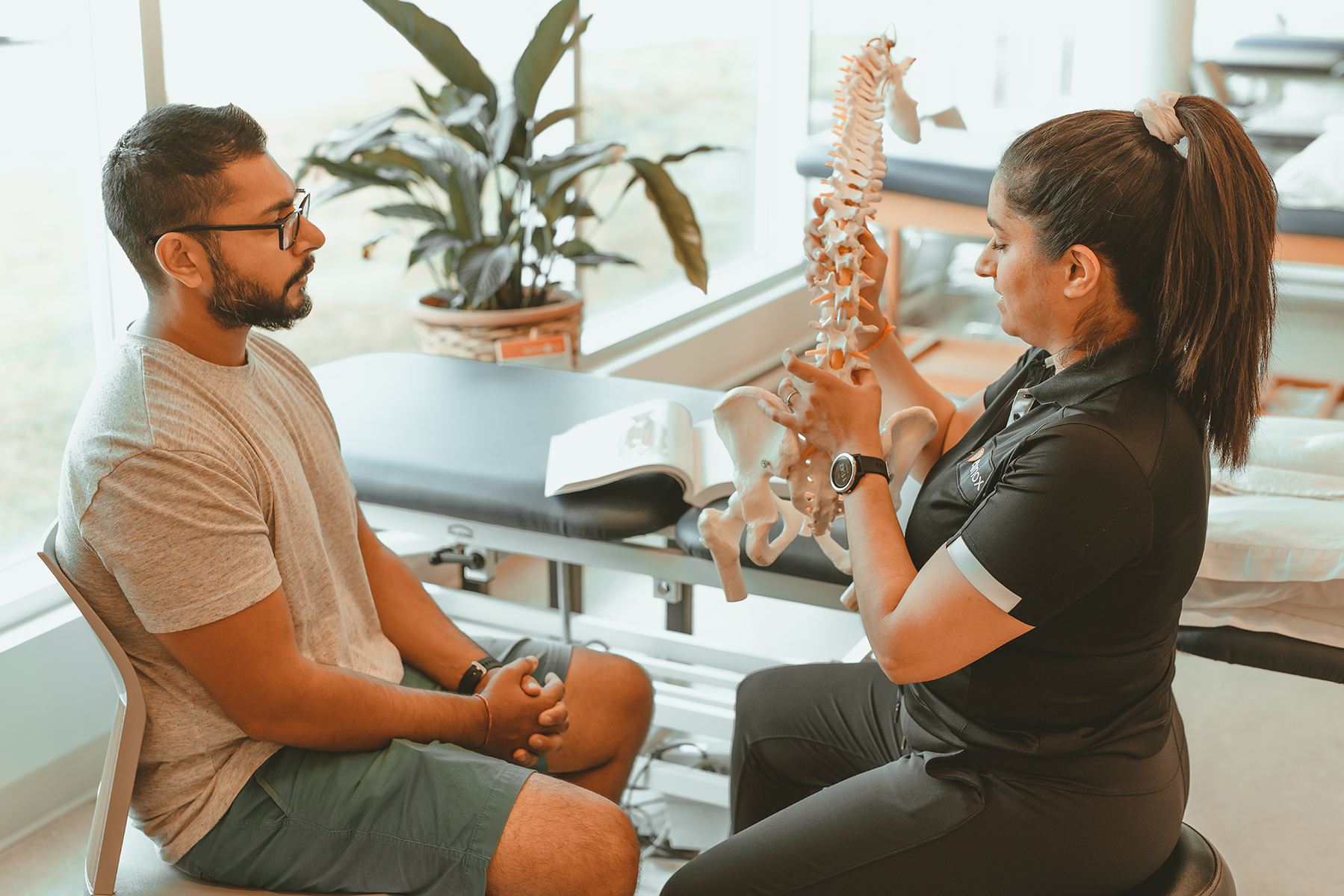 During a tennis match with your friends, a sudden pain appears in your elbow. Two or three days later, this pain still persists and after some research, you wonder if you should consult a physiotherapist?
If a condition or injury is limiting your movement or activities, then the answer is yes.
While our physiotherapists can treat a wide range of conditions, their role is as much about injury prevention as it is about rehabilitation. As movement experts, they teach you how to move better and can help reduce pain. Through various therapies and exercises, our physios can also optimize your return to sport or work.
To learn more about physiotherapy, visit this webpage.
Who can see a physiotherapist?
This service is for people of all ages. When pain limits your movement or prevents you from practicing your favorite sport or recreational activity, our therapists can help you.
Whether you are an elite athlete, suffering from an injury or chronic pain, or entering a new stage of your life (e.g. pregnancy), physiotherapy can make a big difference.
In addition, a medical prescription is not required to consult a physiotherapist. However, it may be required by a minority of insurance companies for reimbursement.
What conditions or injuries can be treated in physiotherapy?
Physiotherapy can help treat many problems, not limited to:
Joint pain or injury (sprain, capsulitis, bursitis)
Muscle pain or injury (tendonitis, muscle strain, tear)
Chronic pain (osteoarthritis, fibromyalgia, chronic tendonitis or fasciitis, epicondylitis)
Back pain
Headaches or migraines
Lung problems (bronchitis, COVID-19, asthma)
Sports injuries
Before or after a surgery (rehabilitation)
Will you have exercises to do at home?
Of course, you will! Exercises and education are the keys to treatment.
Finally, seeing a physiotherapist as soon as possible will maximize your chances of getting back on your feet quickly!