Physiotherapy
Vestibular Rehabilitation
Do you suffer from dizziness or lightheadedness when you bend over or stand up on a daily basis?
Vestibular rehabilitation is an approach to physical therapy based on repositioning manoeuvres and exercises to relieve these symptoms.
Book an appointment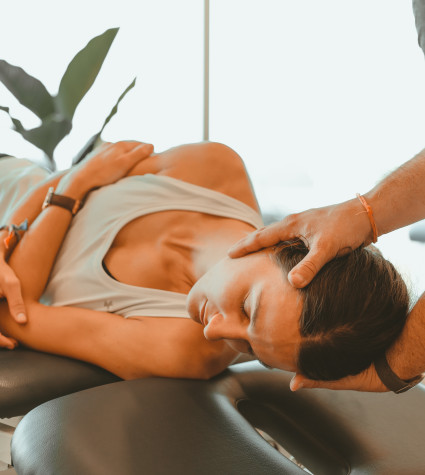 What is vestibular rehabilitation?
Vestibular rehabilitation is a physiotherapy approach based on manoeuvres and exercises to relieve symptoms often caused by damage to the vestibular system, located in the inner ear. The vestibular system plays an important role in maintaining balance and perception of the body in space.
This approach treats many conditions such as benign paroxysmal positional vertigo (BPPV), labyrinthitis, neuronitis or neuritis, vestibular migraines, head trauma and also helps in the management of Meniere's disease symptoms.
What happens during an appointment?
The professional evaluates the functioning of the vestibular system in order to determine the cause of these very common but under-diagnosed symptoms. Various manoeuvres and treatment techniques can be performed by the physiotherapist to reduce the intensity and duration of dizziness and vertigo, improve balance and reduce the risk of falls. A personalized and specific exercise program is also established to promote brain habituation.
What is the difference between dizziness and vertigo?

Vertigo is a sensation where you feel like the room is spinning 360 degrees. Dizziness can cause many different sensations; feeling like you're on a boat, feeling like you're being pulled to the side, falling backwards, looking at something and things are moving, feeling lightheaded or drunk. There are many ways to feel dizzy, so don't hesitate to mention it to your therapist.
Interesting facts
Often, vestibular disorders are associated with nystagmus. What is nystagmus? Nystagmus is an involuntary movement of both eyes that is rhythmic, rapid, jerky and alternately changes direction. So don't be surprised if we look closely at your eyes during the evaluation, because the answer is there!

Did you know that it can be normal to feel tinnitus or ringing in your ears when you have certain vestibular disorders?  Therefore, it is important to mention it to your therapist during the evaluation.

 In some cases, it is relevant to improve the vestibulo-ocular reflex. What is the vestibulo-ocular reflex? It is a reflex of the eyes that sends them in the opposite direction of the head's movement, to maintain a clear and stable vision of the surroundings during head movements, which is very useful when driving for example.
Our professionnals
Andrea Dewar

Physiotherapist

Marie-Andrée Dufour

Physiotherapist

Sylvie Pirard

Physiotherapist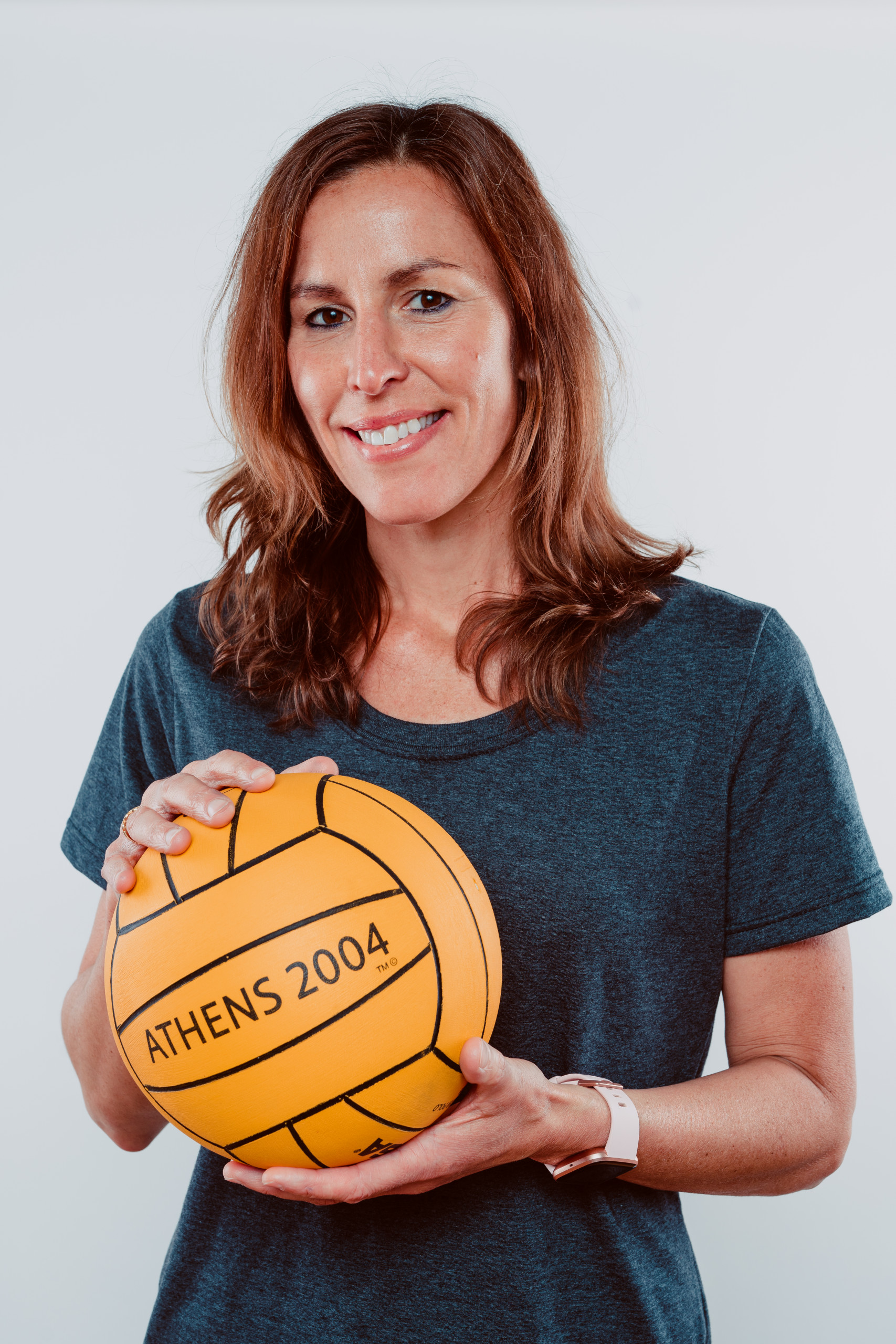 Andrea Dewar
Physiotherapist
Expertises :
Vestibular Rehabilitation, Physiotherapy
Book an appointment
Andrea graduated from McGill University in 2001 with a Bachelor's degree in Physiotherapy. She worked at the Montreal General Hospital and has been working in a private clinic setting since 2005.

During the years she worked at the hospital, she was a member of the Canadian Waterpolo team and participated as an athlete in the Olympic Games in Athens 2004, the World Championships in Barcelona 2003, Fukuoka 2001 (bronze) and the Pan American Games in Santo Domingo 2003 (silver).

With her involvement in sports, Andrea has worked as a physiotherapist for the Canadian Junior Women's Waterpolo team, the Dollard-des-Ormeaux Waterpolo Club, the Pointe-Claire Swim Club as well as the Pointe-Claire Canoe-Kayak Club.

Andrea has her Level 3 post-graduate manual therapy course and over the past 20 years has done numerous post graduate courses in myofascial release, running courses, vestibular therapy, yoga for pain, thoracic ring approach among others. Andrea loves running (has done half and full marathons in her past) ), triathlons (half Ironman, Olympic and sprint), cross country skiing and swimming.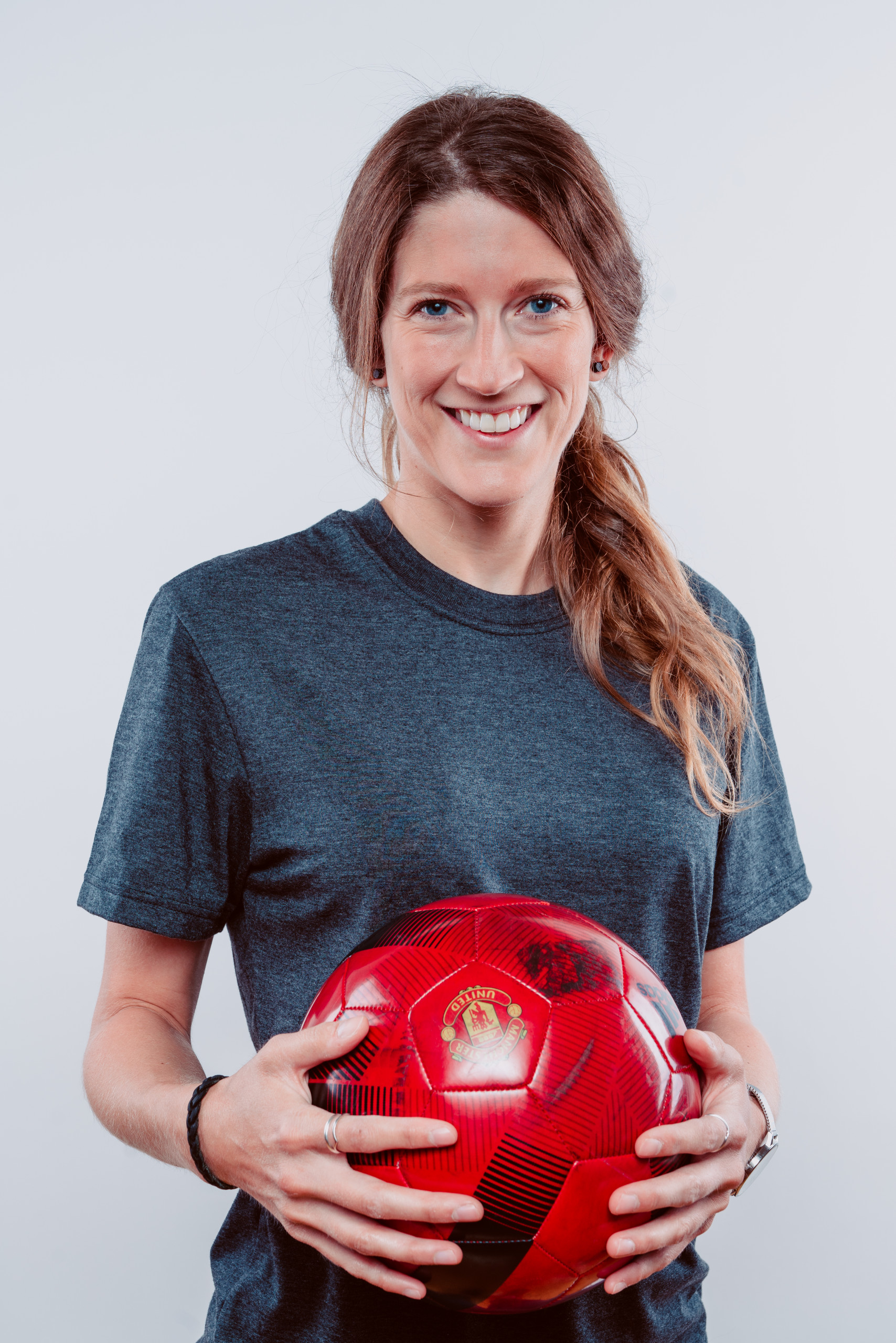 Marie-Andrée Dufour
Physiotherapist
Expertises :
Running assessment, Vestibular Rehabilitation, Concussions, Physiotherapy
Book an appointment
Marie-Andrée obtained her master's degree in physiotherapy from the University of Sherbrooke in 2019 with foundational training in radiology and peripheral manipulation. Upon finishing her degree, she joined the team. Having completed her first sports responder course, she enjoys being involved in various sporting events as well as with the schools in the area, namely the Cité-des-Jeunes and the Sport-études program at Chêne-Bleu. The combination of working on the field and clinic brings a certain balance to Marie-Andrée's practice!

In order to deepen her skills in physiotherapy, she has completed a course on concussion management and has developed an expertise for vestibular conditions. She has also taken several other courses including the McKenzie Part A approach for lower back problems as well as the Level 1.0 running analysis. She plans to continue developing her expertise in the coming years with continuing education in manual therapy.

For her mental health, she enjoys traveling to discover the history and different cultures of the world that surround us. Her goal would be to visit all the continents once in her life! For her physical health, Marie-Andrée is very passionate about sports, she regularly plays soccer and hikes, but she also enjoys all outdoor sports such as camping, kayaking, paddle boarding, cycling and running!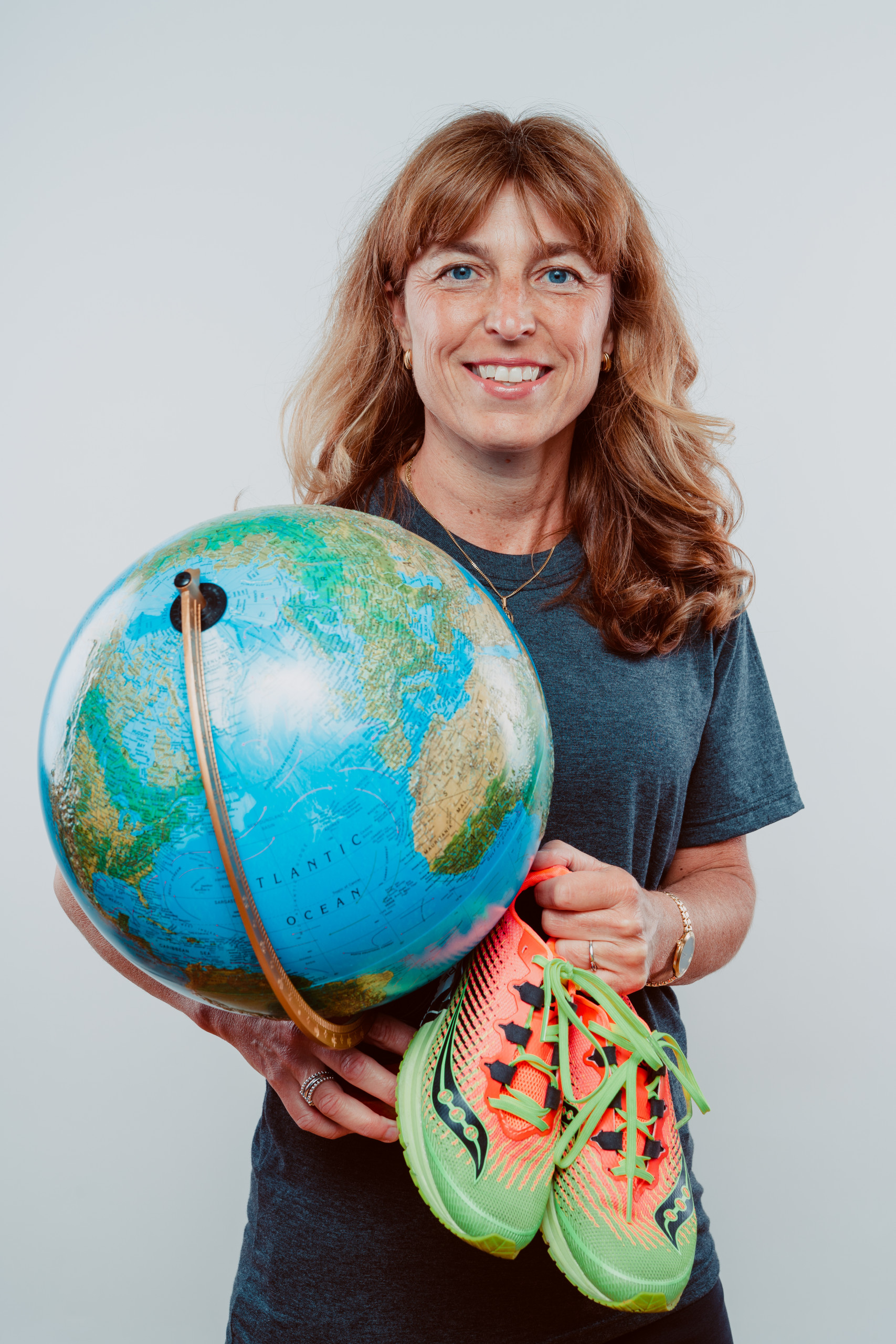 Sylvie Pirard
Physiotherapist
Expertises :
Vestibular Rehabilitation, Physiotherapy
Book an appointment
Sylvie joined the Vaudreuil clinic team in December 2019 and graduated from the University of Ottawa with a Bachelor in Science of physiotherapy in 1995. She has passed the Physiotherapy Competency Exam (PCE) and is a member of the Ordre professionnel de la physiothérapie du Québec (OPPQ). She also studied exercise science for one year at Concordia University. During her studies, she was a fitness and aerobics instructor.

She has completed her manual therapy levels 1 and 2 and is certified in the Mckenzie cervical and lumbar method. She has taken multiple courses in orthopedics and has also taken an interest in the Mézières method (levels 1 and 2). She has just completed a course in vestibular rehabilitation.

Sylvie is a person full of joy and energy. Physical activities such as running, golf, yoga and fitness training are part of her daily routine. In addition, travel, outings and reading nourishes her search for adventure!