Physiotherapy
Physiotherapy for the jaw
Does your jaw crack, grind, lock or hurt? Physiotherapy can help relieve tension and improve your quality of life.
Jaw physiotherapy is an approach that focuses on the evaluation and treatment of temporomandibular joint (TMJ) disorders.
Book an appointment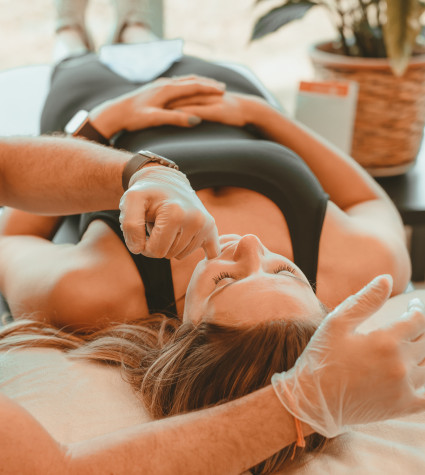 What is physiotherapy for the jaw?
Jaw physiotherapy is an approach that focuses on the evaluation and treatment of temporomandibular joint (TMJ) disorders.  The jaw joint is not only complex, but did you know that it is one of the most used joints in the human body? The jaw is used when we speak, eat, yawn, we use it two to three thousand times a day!
Jaw alignment can be influenced by many factors, including head and neck position, muscle tension, occlusal disorders and even breathing! There are many causes of jaw problems such as posture, dental treatment, falls or accidents, bruxism (or teeth grinding) and many others.
The physiotherapist with an expertise in TMJ disorders evaluates, treats and relieves the tensions related to your problem in order to improve your condition and quality of life. They will suggest exercises and may also suggest changes in your habits (posture, breathing) to reduce your discomfort.
What happens during an appointment?
At your first appointment, the physiotherapist will do a complete assessment including a subjective evaluation (discussion), an objective evaluation (physical tests) and based on the panorex (x-ray) and the dentist's referral (if applicable). At the end of the evaluation, the therapist can give you his opinion and establish a treatment plan with you. Chances are you will also be given exercises to do at home to speed up the healing process.
What to expect on your first appointment?

Remember to bring your toothbrush if you want to brush your teeth before the appointment. Also, if you have a mouth guard, bring it with you!

Close collaboration with your dentist, orthodontist, maxillofacial specialist

The physiotherapist works closely with your dentist, orthodontist or maxillofacial specialist. A follow-up report is sent following the evaluation to ensure that all your health care professionals are aware of the findings.
Interesting facts :
Did you know that there are two discs (or menisci) that make up the temporomandibular joints, one on each side?

Jaw disorders are very common after a car accident.

Did you know that breathing has a great influence on the rehabilitation of the jaw?
Our professionnals
Maxime Besner

Founder & Physiotherapist

Stephanie Baker

Physiotherapist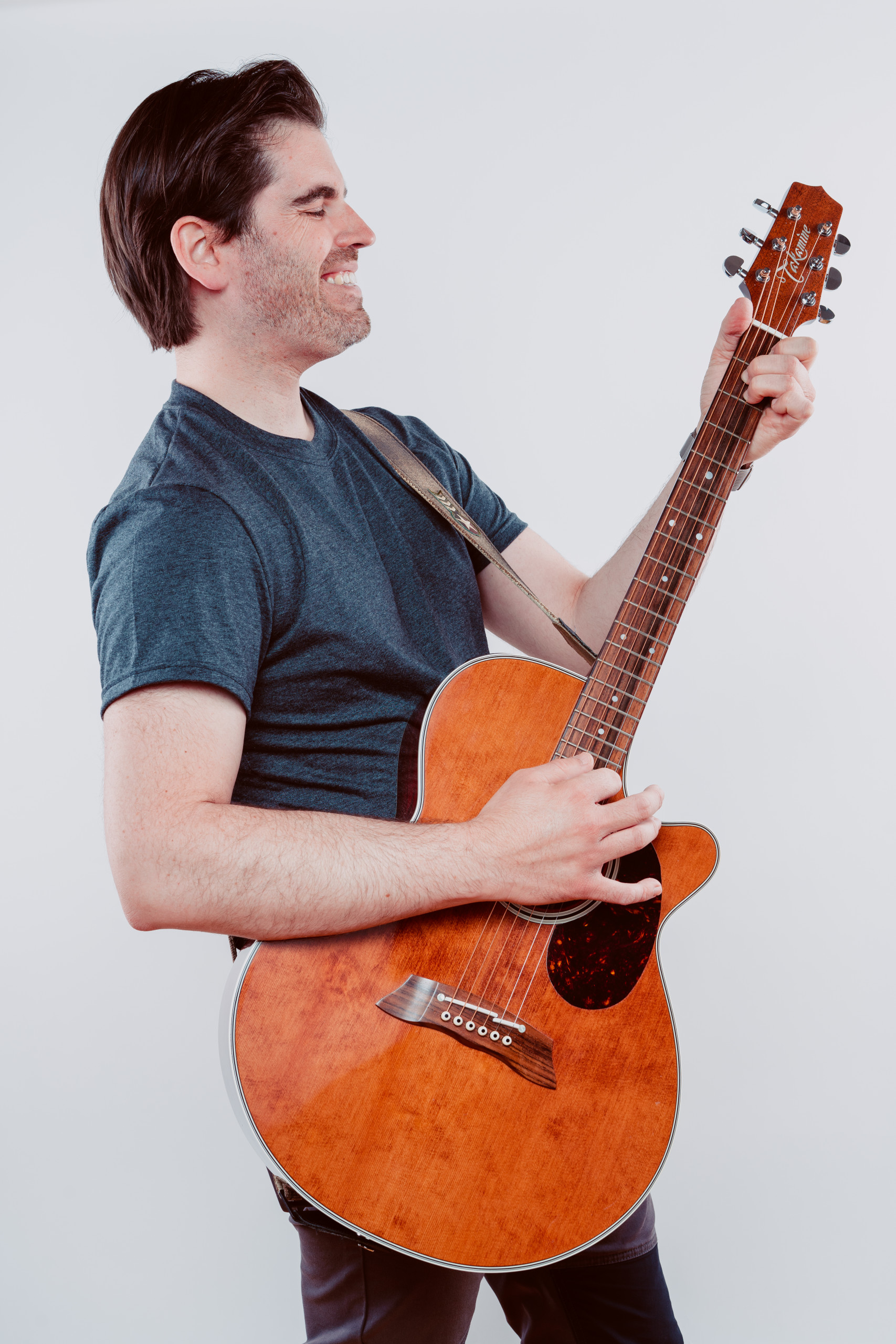 Maxime Besner
Founder & Physiotherapist
Expertises :
Physiotherapy for Golf, Shockwave Therapy, Concussions, Physiotherapy for the jaw, Physiotherapy
Native of the area, Maxime is the owner of the clinic and founder of Ekinox with his partner Aditi Kapoor. He graduated from the University of Ottawa in 2006 and became co-owner of the clinic in 2008. After more than 15 years as a co-owner of 4 clinics in a renowned physiotherapy franchise, and following his training with the Leadership Institute, Maxime decided to take flight and proudly launch his new identity by focusing solely on the Vaudreuil-Dorion clinic.

Maxime's reputation is well established when it comes to jaws, headaches, migraines, concussions and other neck, face and head disorders. An expert in the field, he teaches health professionals about jaw disorders and works with the majority of dentists in the west of Montreal. He is compassionate, treats his clients as a whole and does not hesitate to work with other professionals to optimize his clients' results.

Involved with sports teams since his graduation, Maxime has recently been working mainly with elite soccer players, the Quebec Freestyle Ski Team (moguls) and with local schools (Cité-des-Jeunes and the sport-études program at Chêne-Bleu).

Father of 3 children and self-described as a passionate, Maxime plays several instruments. Mainly mastering the guitar and the piano, he also plays percussion, ukulele and recently started playing the cello. Playing music is the best way for him to take a break and, as he says himself, "it helps stop the 8 hamsters running around in his head". Camping and the outdoors are other hobbies that Maxime values as a way to take care of his mental health.

For his physical health, Maxime likes to ride his bike to work. He plays soccer, tennis, golf and also enjoys water sports such as kayaking and paddle boarding.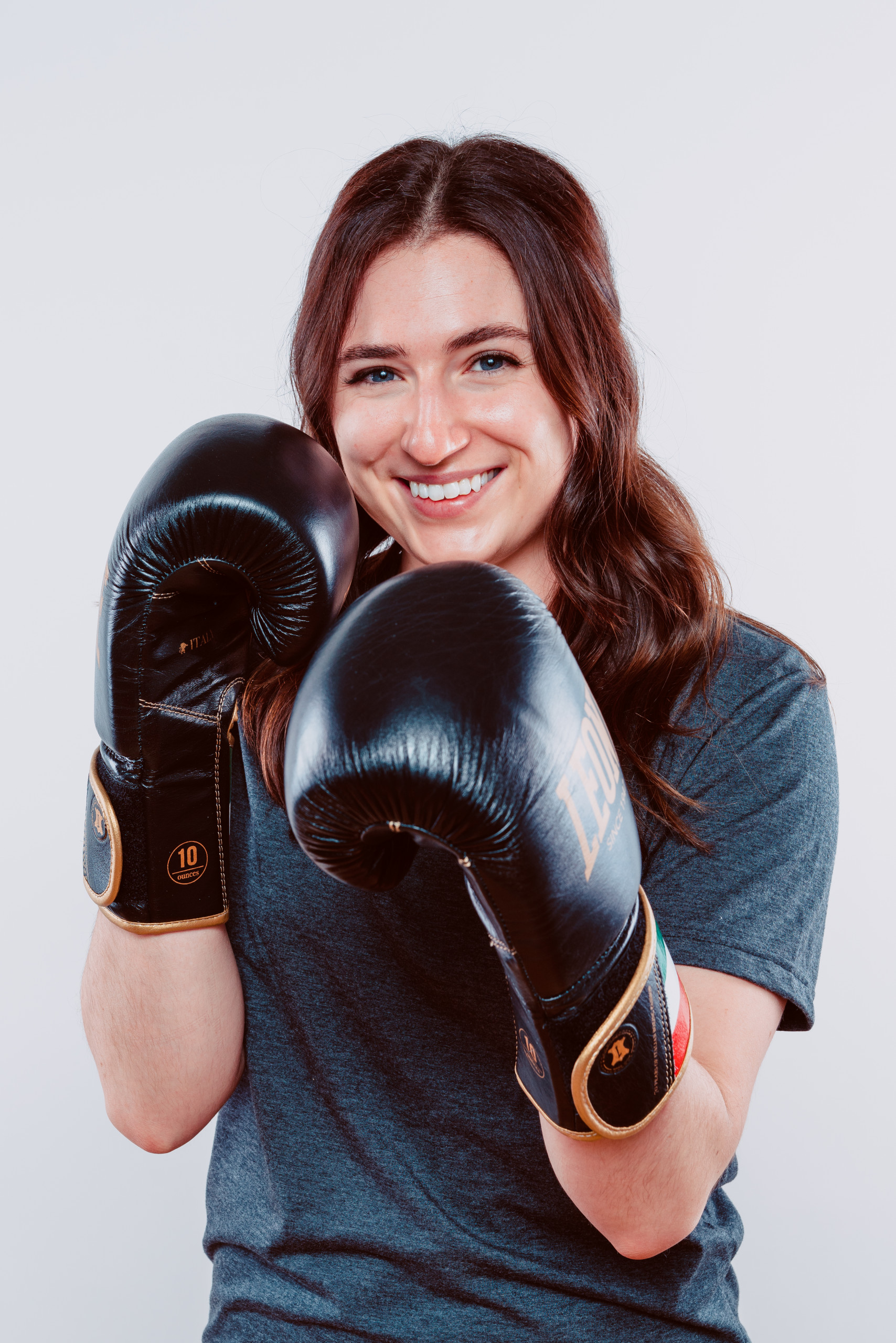 Stephanie Baker
Physiotherapist
Expertises :
Physiotherapy for the jaw, Physiotherapy
Book an appointment
Stephanie graduated from McGill University in 2017 with a Bachelor's of Rehabilitation Science majoring in Physiotherapy. She then graduated with a Master's Degree in Physiotherapy from McGill in 2018.

Stephanie completed her placements at this clinic in Vaudreuil, at the Royal Victoria Hospital in orthopedics, oncology and in the ICU, and at Constance Lethbridge in neurology.

Although she loves treating all types of chronic pain and sports injuries, she takes a special interest in treating TMJ dysfunctions and headaches.

Throughout her studies, Stephanie played competitive volleyball and did horseback riding. In more recent years she has picked up kickboxing, weight training and aerial sports. Outside of work you can find her running, biking and hiking.